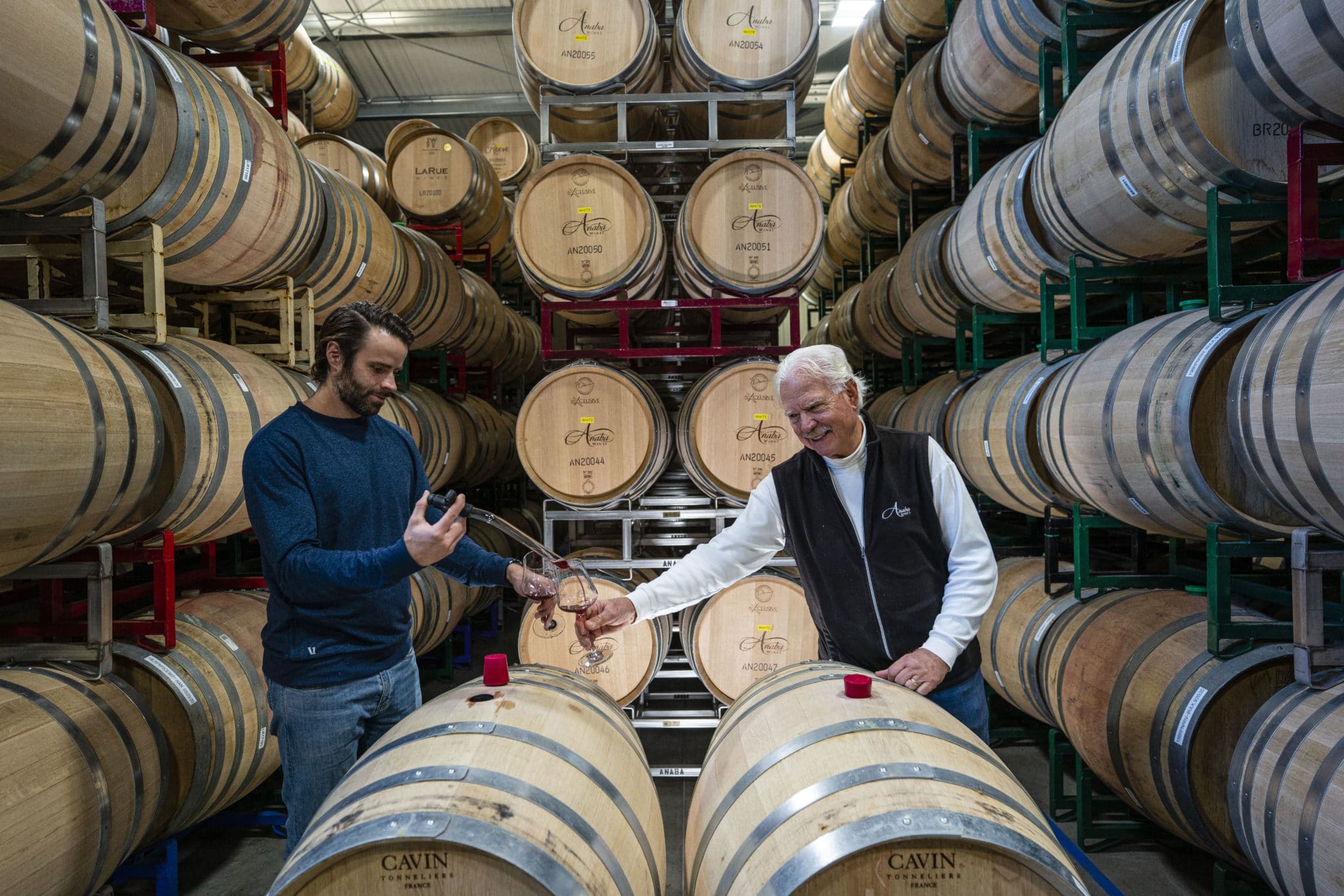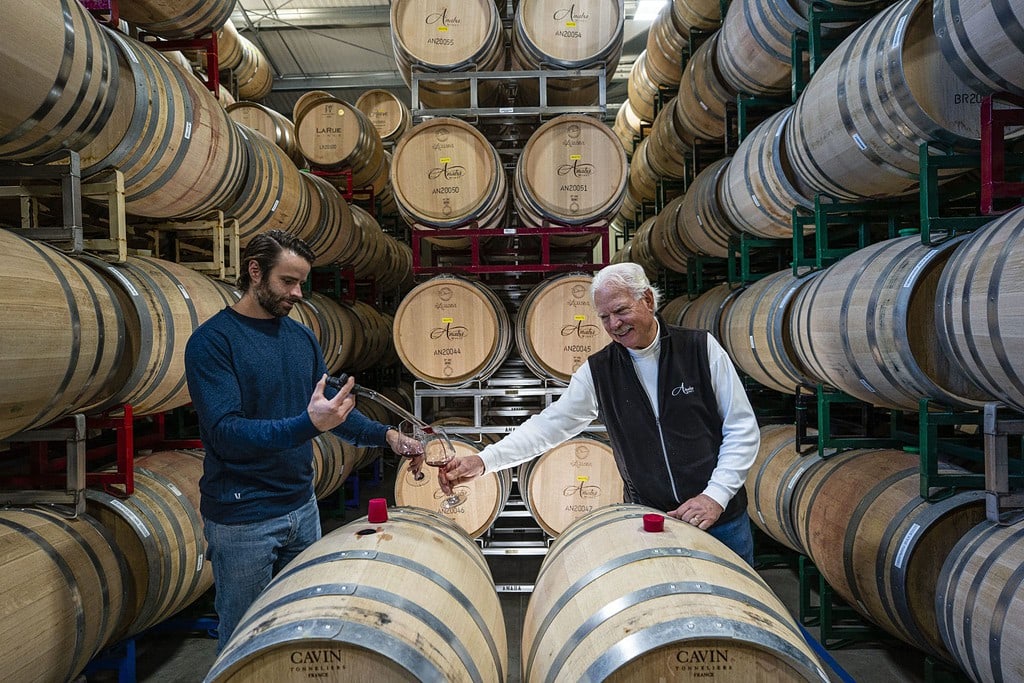 We are so happy to say that Harvest 2021 is here. After two years of numerous (temporary) setbacks, one might think that harvest may have lost some of its romanticism. But, have no fear, things are looking great and we are so happy to be back in the thick of it! We are back to receiving what feels like an endless supply of grapes — a welcomed change from 2020. Let's all continue to think positive thoughts for a safe and successful harvest in 2021. We are so grateful to the entire Anaba winemaking team. Winemaker, Katy Wilson, and Assistant Winemaker, Ian McClellan as well as our Wonderful Interns who are working tirelessly to ensure nothing but the best for the 2021 vintage.
Have you had a chance to revisit the original Farmhouse? We made some upgrades over the summer and have now reopened for private events. We are happy to welcome wine club members back to this historic space. For events up to 50 people, The Farmhouse is the perfect venue with a beautiful patio, vineyard views, and the most delicious wines.
Keep an eye out for new Elevated Experiences when you visit us at the Vintner's House! We are creating new guided tasting experiences for folks who want to do a deeper dive into the elements of wine tasting and winemaking! These will be extra fun for team-building events or just family get-togethers! Another summer highlight was the release of our new Turbine Chardonnay. This wine is fresh, lively, and crisp! Perfect for drinking poolside or paired with your favorite late-summer farmer's market produce. This was the only wine we made from the 2020 harvest. As such, this vintage will be extremely limited, so grab some while you can! Although we are happy to say that we love this wine so much, it will be a constant addition to our lineup and more will be made in vintages to come.
And finally, as we head into autumn, Katy and Ian have created an Extended Elevage of our crowd-pleasing 2018 Sonoma Coast Chardonnay. Elevage means to "raise up" the wine; so they gave this vintage an extra 6 months in barrel. It's bright and crisp with an elegant finish. It's going to be terrific at Thanksgiving and beyond. We have included this in October's Allocation.
We're excited to see you at our Harvest Party on October 3rd, 2021
Laissez les bon temps rouler!
John T. Sweazey,
Proprietor