2021 Turbine Chardonnay Pack
Buy One 6-Pack: $200 + $14 Shipping
Buy 12 Bottles for $300 and Shipping's On Us!
Simply add more cases to your cart!
The 2021 Turbine Chardonnay was Anaba's first single varietal Turbine Line wine. Keeping with the new 'great and affordable wines that taste great today' philosophy of the Turbine Line wines, this Chardonnay is made from grapes from our coastal vineyards-and aged in stainless steel tanks-for the lightest and most crisp drinkable now Chardonnay in Anaba's portfolio.
Much like the installation of our 45′ Skystream Windturbine at our Farmhouse Tasting Room in 2009, the packaging for our Turbine Line reflects our dedication to sustainability. Utilizing the lightest glass and refraining from using foil capsules, the Turbine Line wines are our most sustainable yet.
Tasting Notes
The aromas of the 2021 Turbine Chardonnay exhibit classic examples of steel aged chardonnay; bright white peach, with green apple and white flower. On the palate, you get the bright acidity of crisp Meyer lemon but with a touch of golden apple and pear, which prolongs the mouthfeel into a smooth medium-long finish.
California Sunshine in a bottle.
This bundle includes:
6 × 2021 Turbine Chardonnay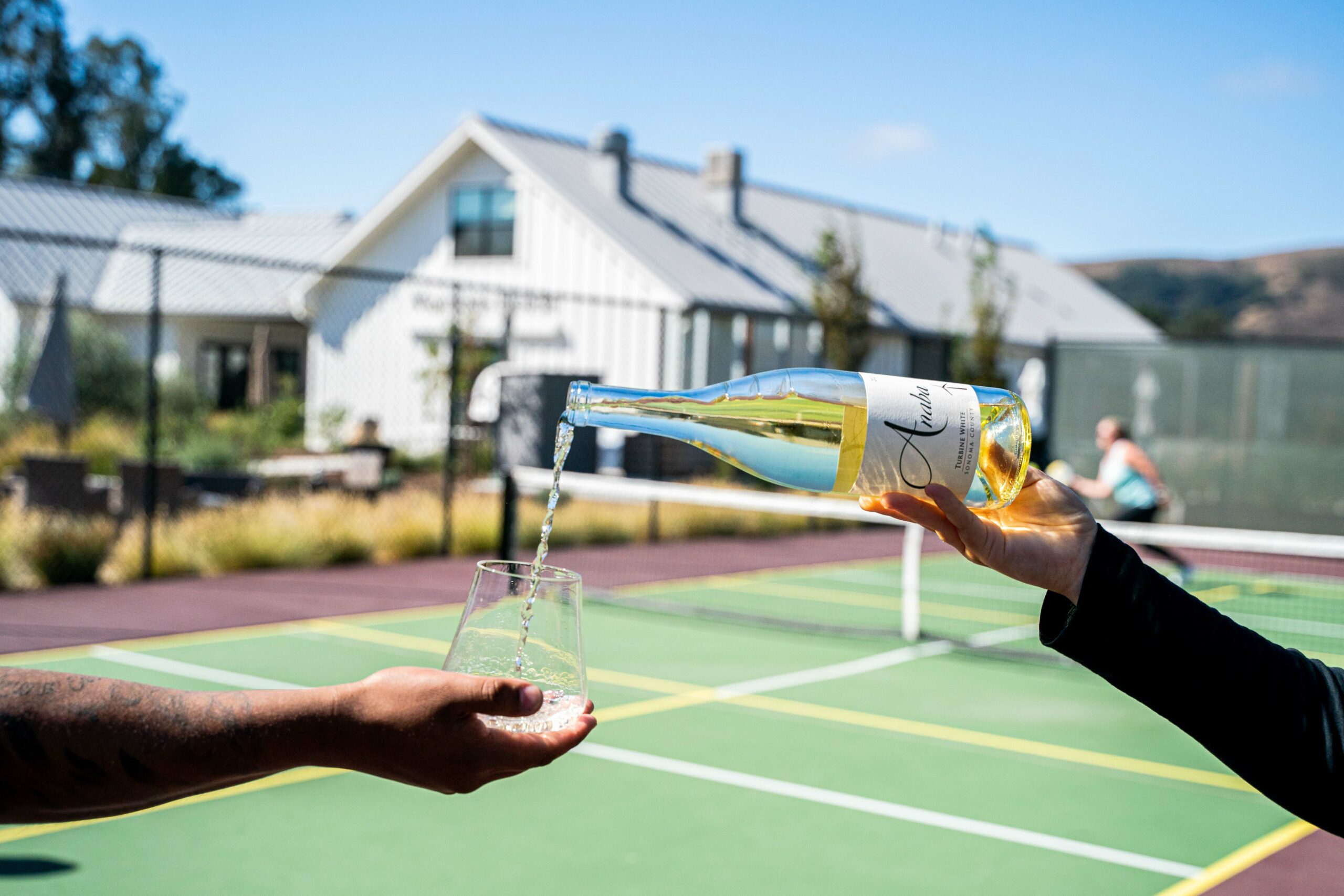 Wind down at Anaba Wines
Get ready to relax on our patio or settle into the cozy embrace of our Vintners House as you discover the world of Anaba wines. Upon arrival, select your preferred flight and indulge in sips, stories, and a delectable selection of tasty nibbles.