2018 Anaba Wines Sonoma Coast Pinot Noir
BLACK FRIDAY DEAL! $200 for 6 bottles!
Shipping included on this LAST CHANCE sale.
At the winery, our team has a perennial favorite wine. While there are some variations to this favorite from year to year, it always surprises me how much they love the Sonoma Coast Pinot Noir, and in particular, the 2018. Our goal was always to create a wine for everyone that would appeal to every lover of this storied grape variety, and this wine does just that. So today, I am opening up our Library to show what truly represents how we want to make wine at Anaba.
It's BLACK FRIDAY today, and while it might be a bit cliché to use the phrase, "last chance," this is truly the LAST CHANCE to get this wine. As you may know, our wines age with grace and are built for the long haul, and this 2018 Pinot Noir is showing magically. I want to share it with you and your families. So when you are thinking about your winter meals and about what you might serve with your heartfelt preparations at home, think of taking us up on this LAST CHANCE offer.
Our Sonoma Coast Pinot Noir is sourced from a handful of exceptional vineyards each year in the revered Sonoma Coast AVA, from which our winemaker Katy Wilson expertly blends select lots and clones. It is stunning year after year and always a beautiful expression of the Sonoma Coast. The 2018 vintage was slow and steady, which allowed the fruit to gradually ripen, holding its acid and allowing it to develop complexity on the vine. The majority of fruit was picked between mid-September and mid-October, with generous yet balanced yields.
JOHN'S TASTING NOTES:
Enticing aromas of black cherry and orange peel create a richness on the nose, and a palate that boasts of strawberry, crushed raspberries and Bing cherry. Structured and vibrant, this wine lingers in the best way.
This bundle includes:
6 × 2018 Pinot Noir, Sonoma Coast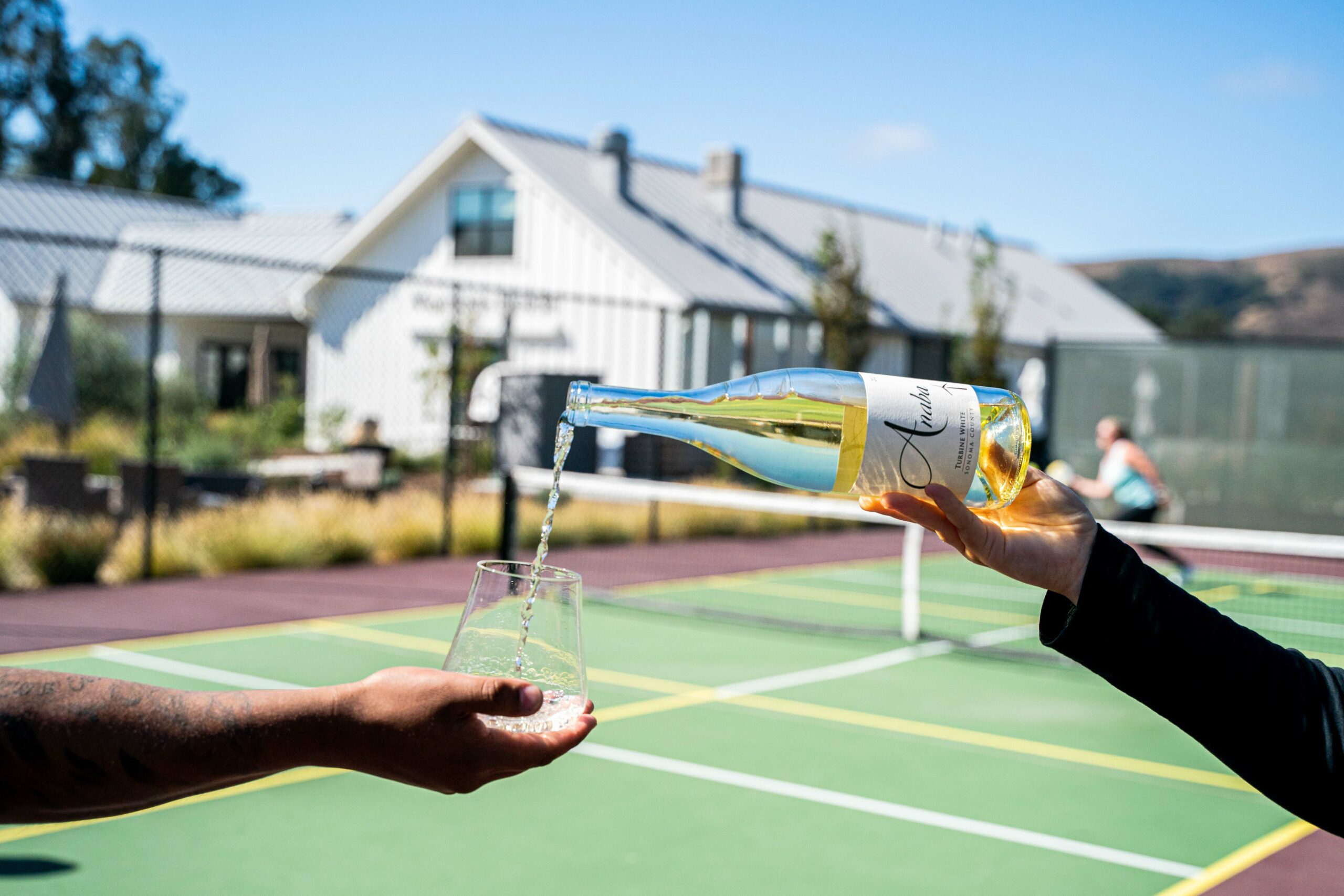 Wind down at Anaba Wines
Get ready to relax on our patio or settle into the cozy embrace of our Vintners House as you discover the world of Anaba wines. Upon arrival, select your preferred flight and indulge in sips, stories, and a delectable selection of tasty nibbles.