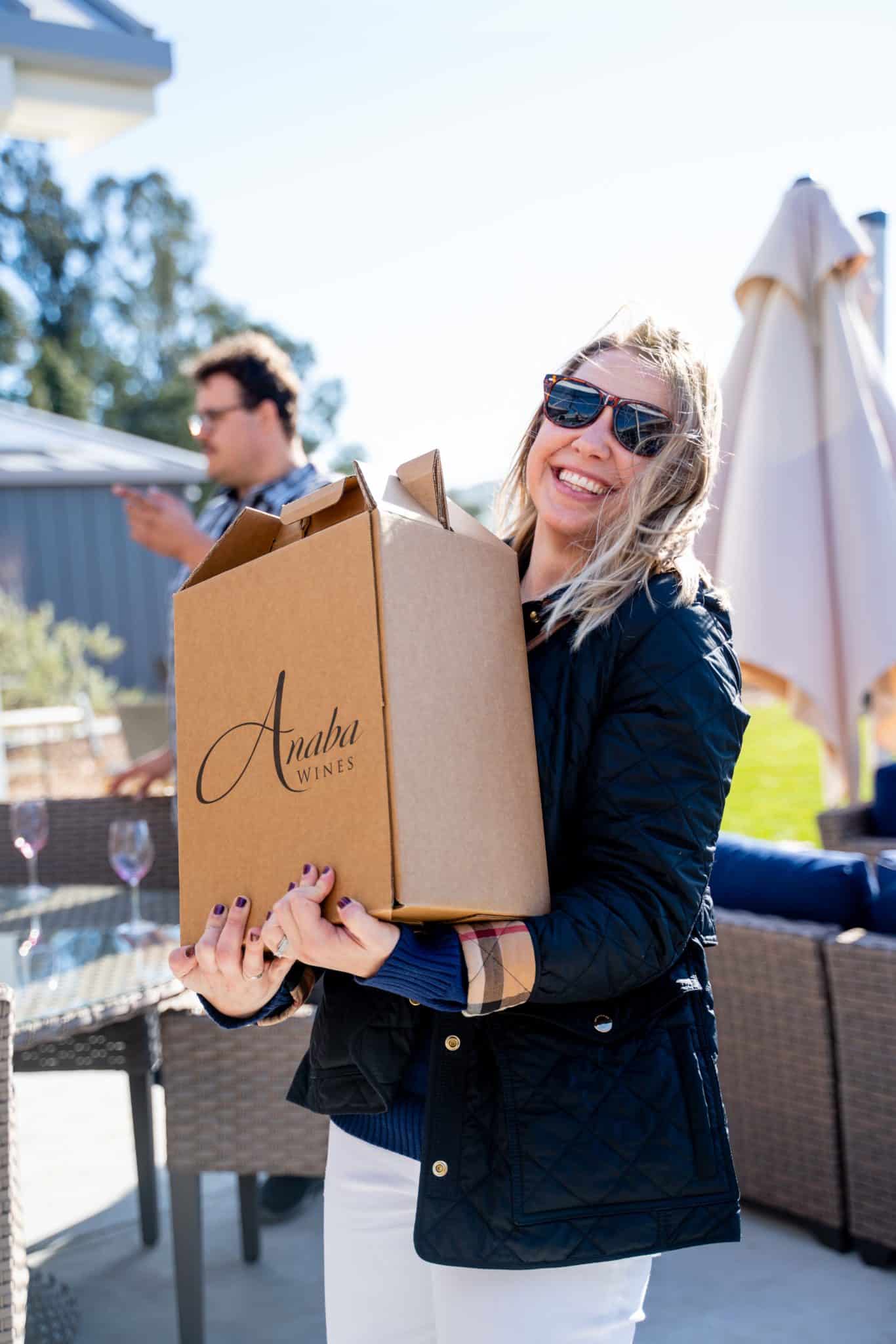 Wine. Wonder. Welcome.
At Anaba Wines, we extend a warm invitation to experience the heart and soul of our winery. From indulging in our culinary creations to exploring our exceptional wine offerings, and immersing yourself in our upcoming events, your experience is designed to transport you to a world of flavor, passion, and community.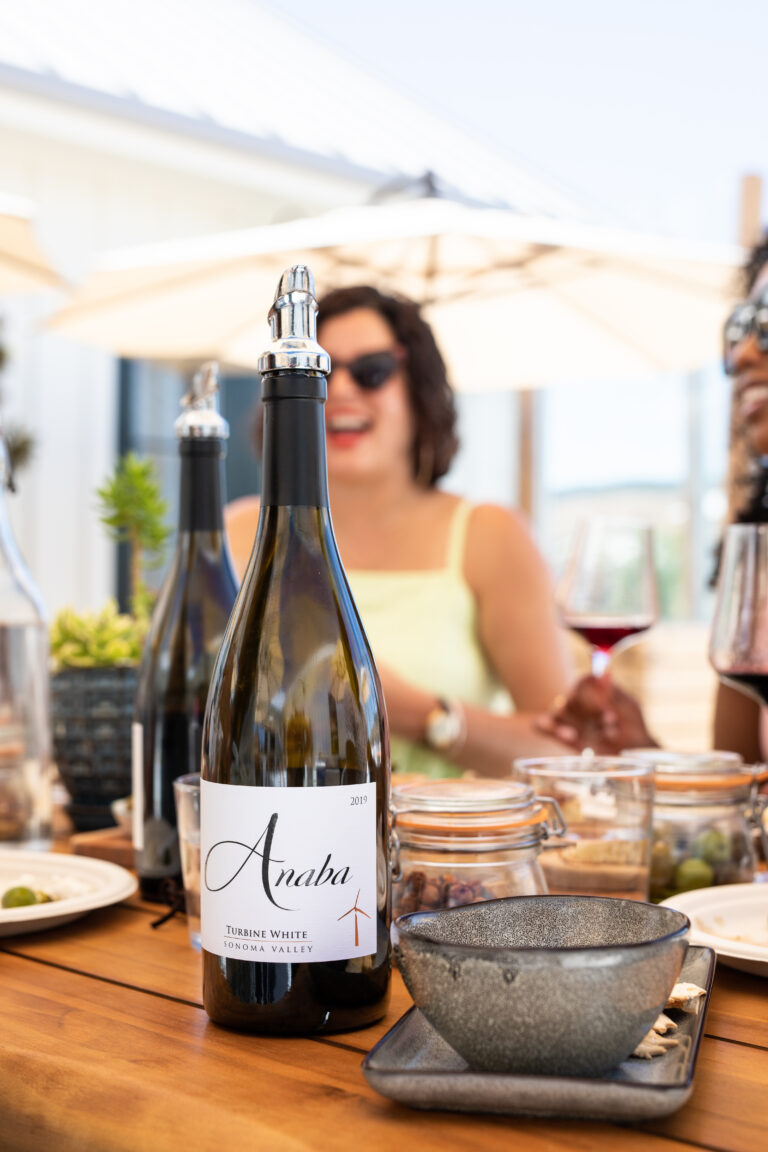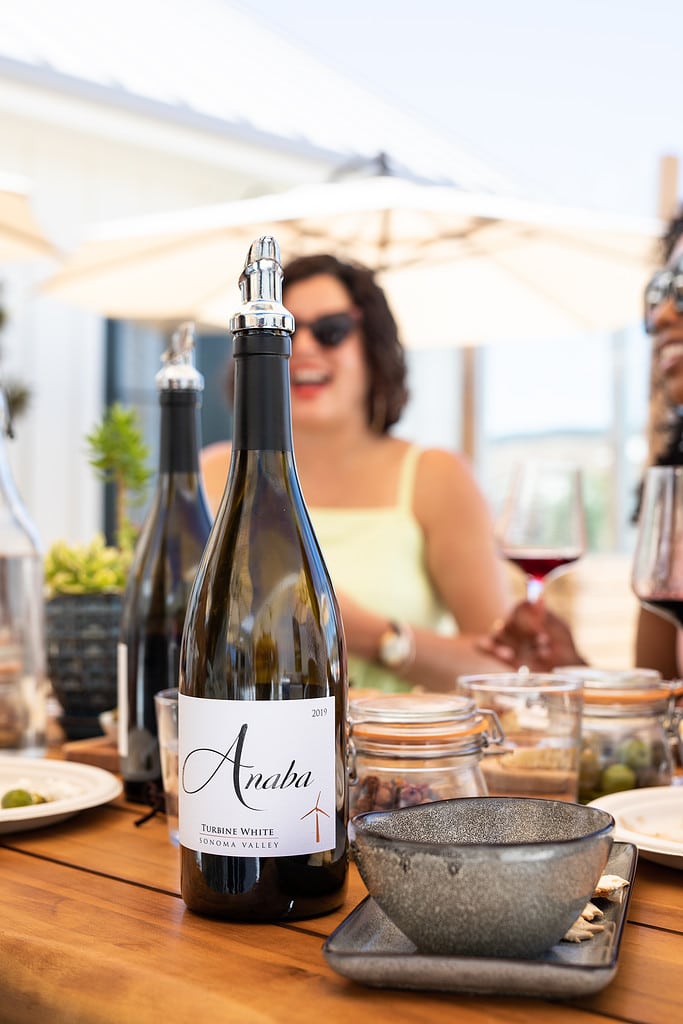 Experience Anaba Wines
Our Sonoma County winery is dedicated to crafting premium Rhône-style blends that bring joy to every sip. From our sustainably-farmed vineyards to our intimate tasting room, every visit to Anaba Wines is an opportunity to unwind and savor the finer things in life.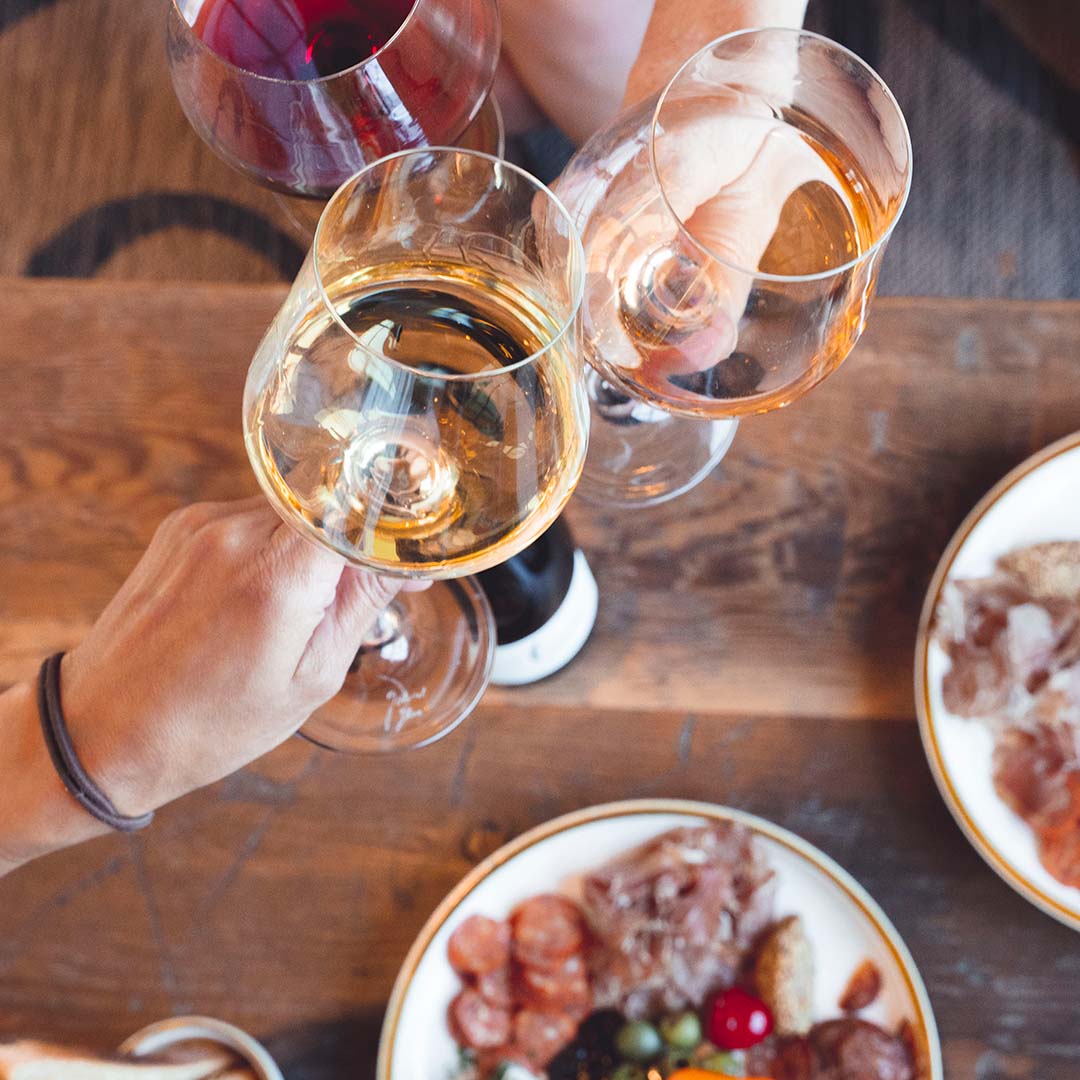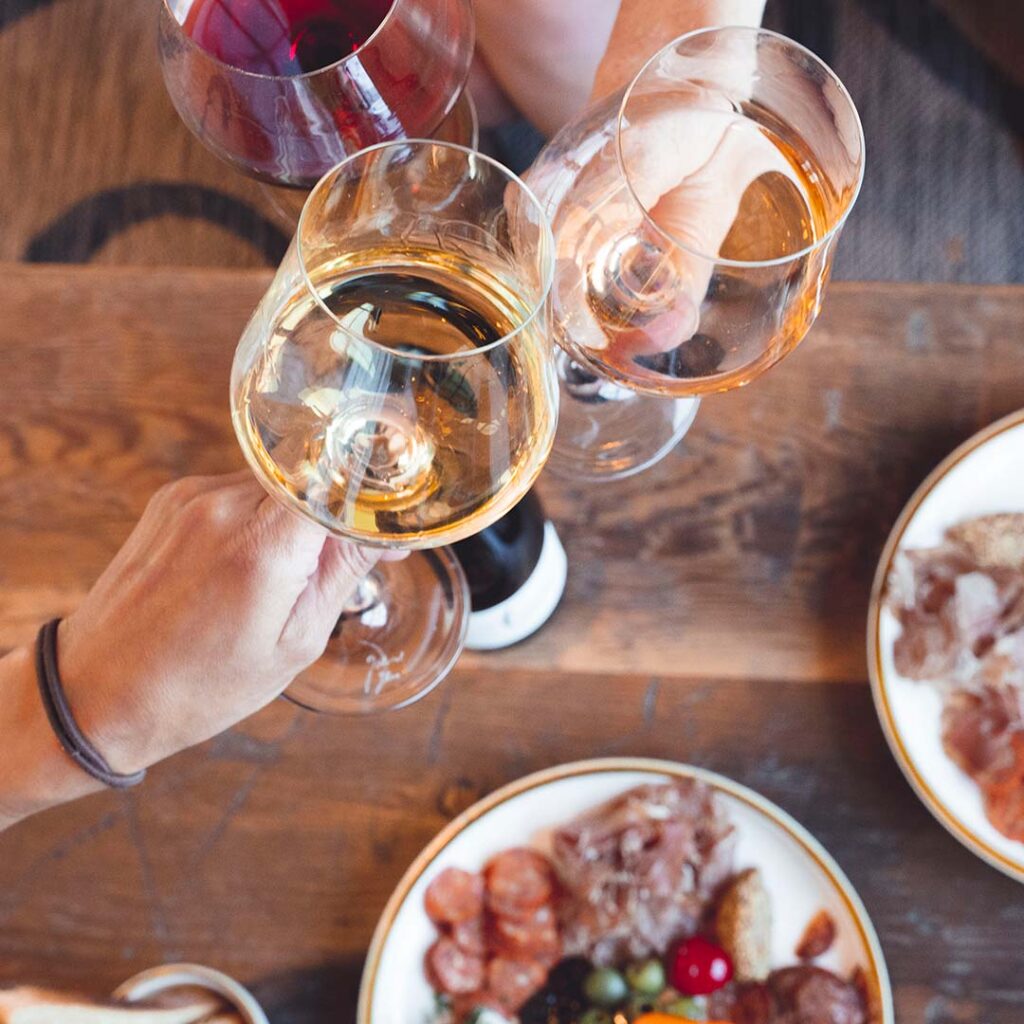 Savor the Seasonal Flavors
Our August Dining Selections feature a delightful array of dishes crafted with locally sourced and organic ingredients. Designed by Executive Chef Maria Lynn, each creation is designed to elevate your tasting journey and perfectly complement our exceptional wines.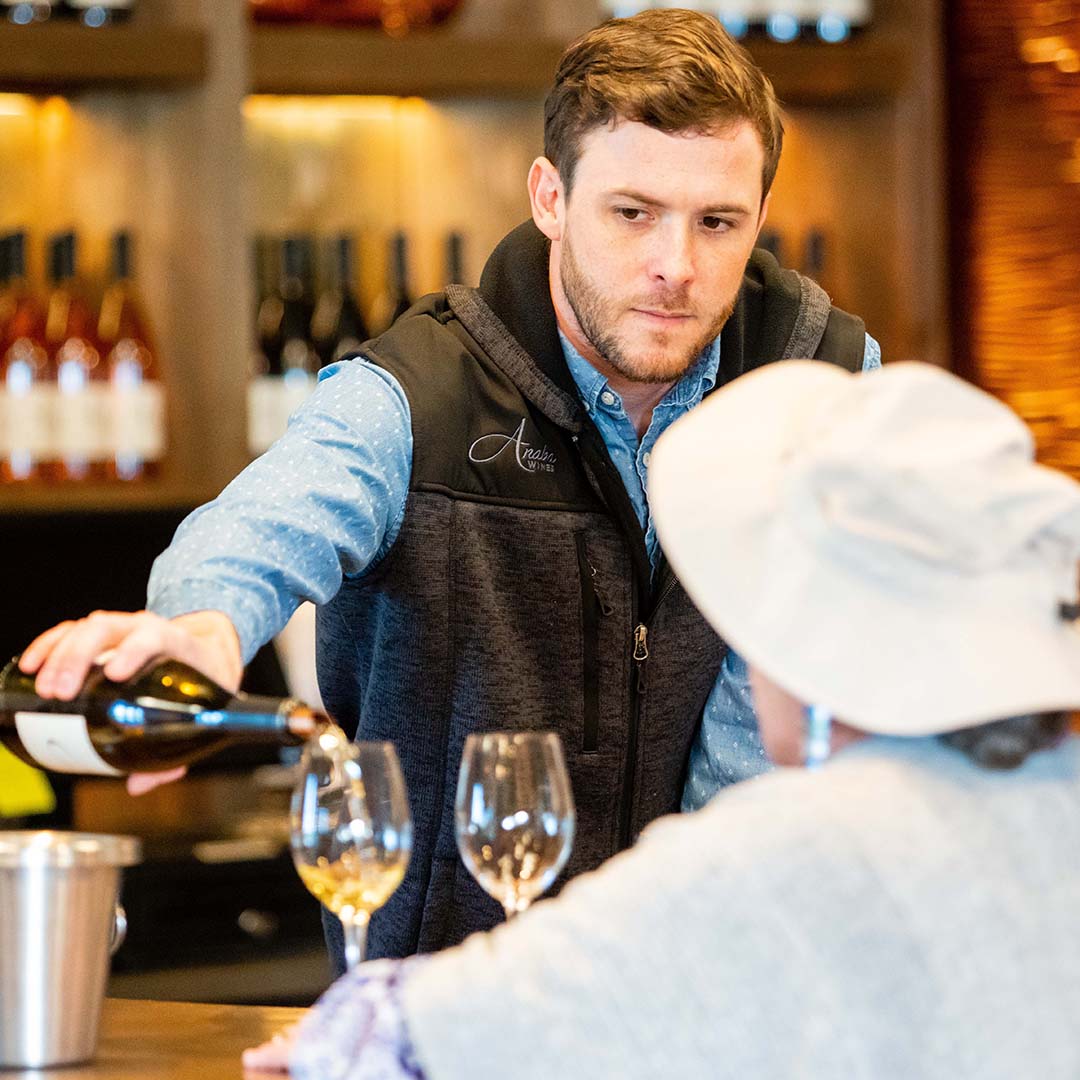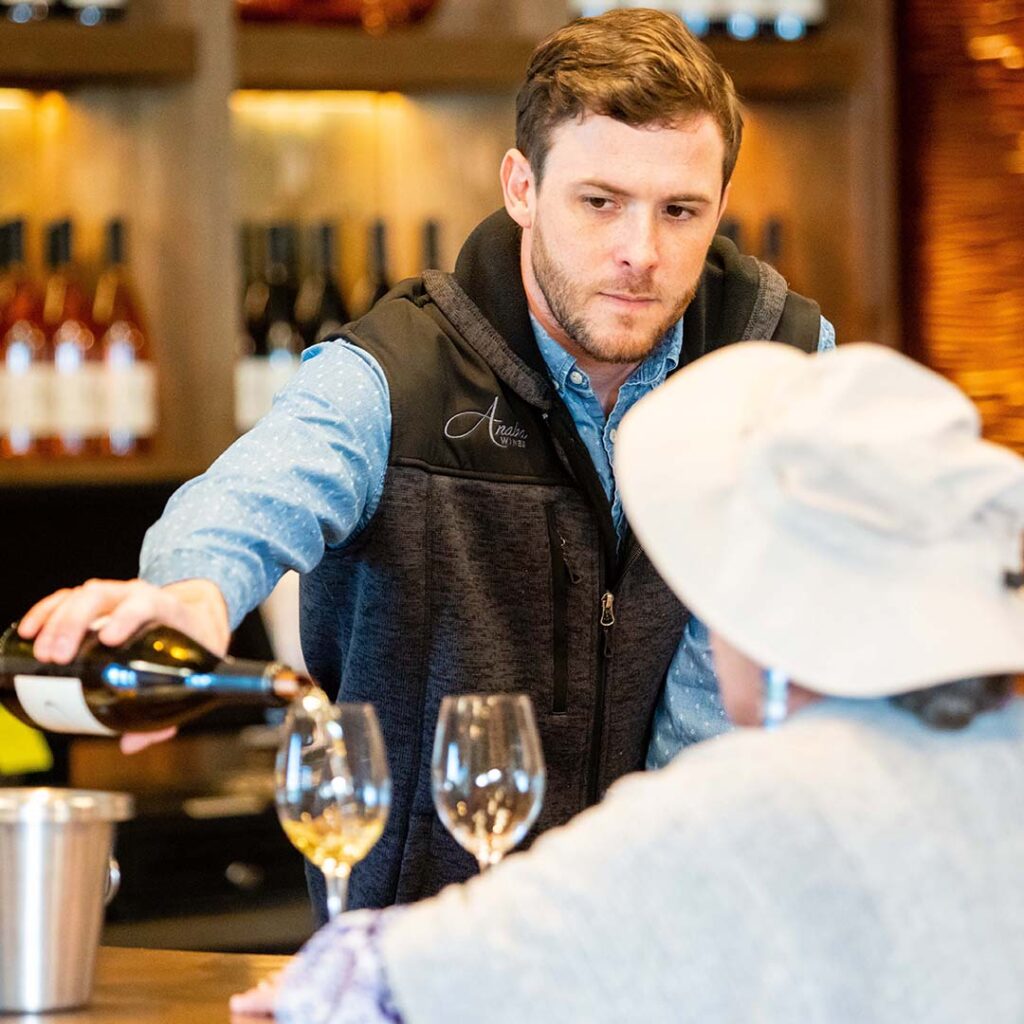 Wine Flights this Month
Join us for our expert-guided wine tastings, where you'll savor a thoughtfully curated flight of Anaba wines. Relax on our inviting patio or immerse yourself in the cozy ambiance of the Vintners House. Let our stories and flavors transport you to the heart of our winemaking passion.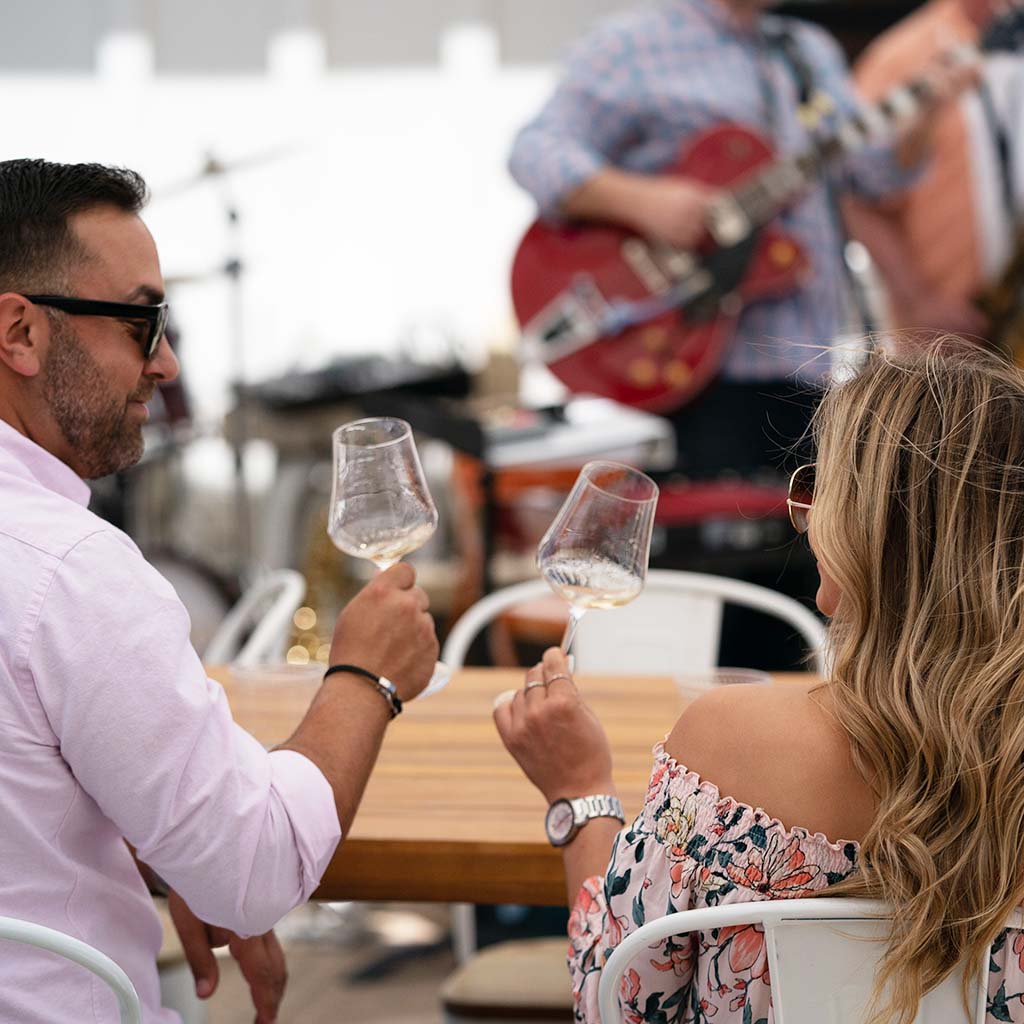 Sunset Sessions this Summer
Mark your calendars for Anaba's Sunset Sessions—an enchanting blend of local music, fine wine, and delectable food. Join us on every third Friday of the month this summer for an unforgettable evening under the radiant sunset. Don't miss out—last session this September!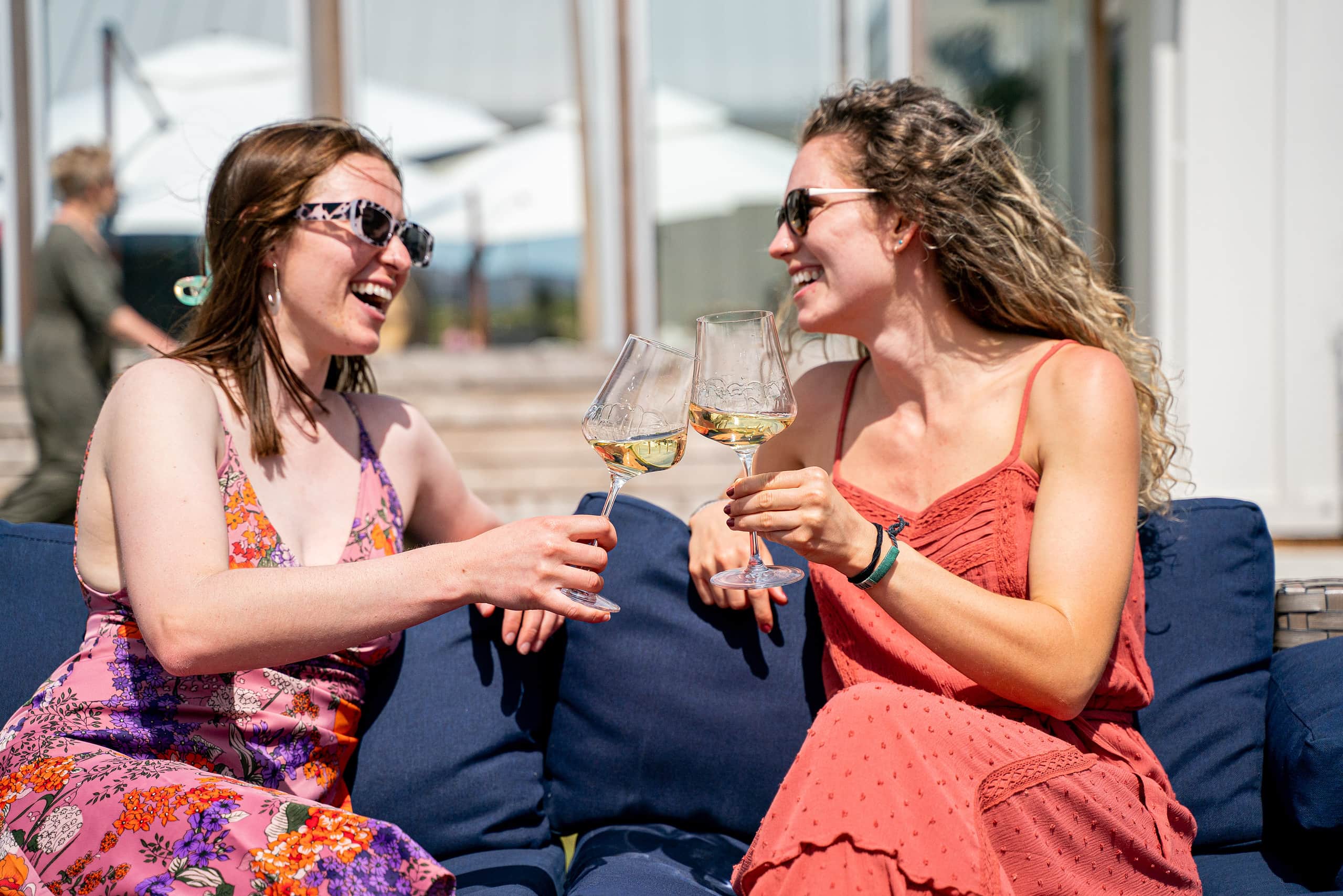 The Anaba Wine Club — for wine lovers who want all the perks.
Ready to elevate your wine journey? Join the Anaba Wine Club for a unique blend of exceptional wines and exclusive experiences. Whether you're a wine pro or just starting out, our club offers award-winning wines that capture the essence of Sonoma Valley. Become part of a community that shares your love for wine and enjoy member-only events, from pickleball games to private tastings. Join the Anaba Wine Club and start savoring unforgettable moments today.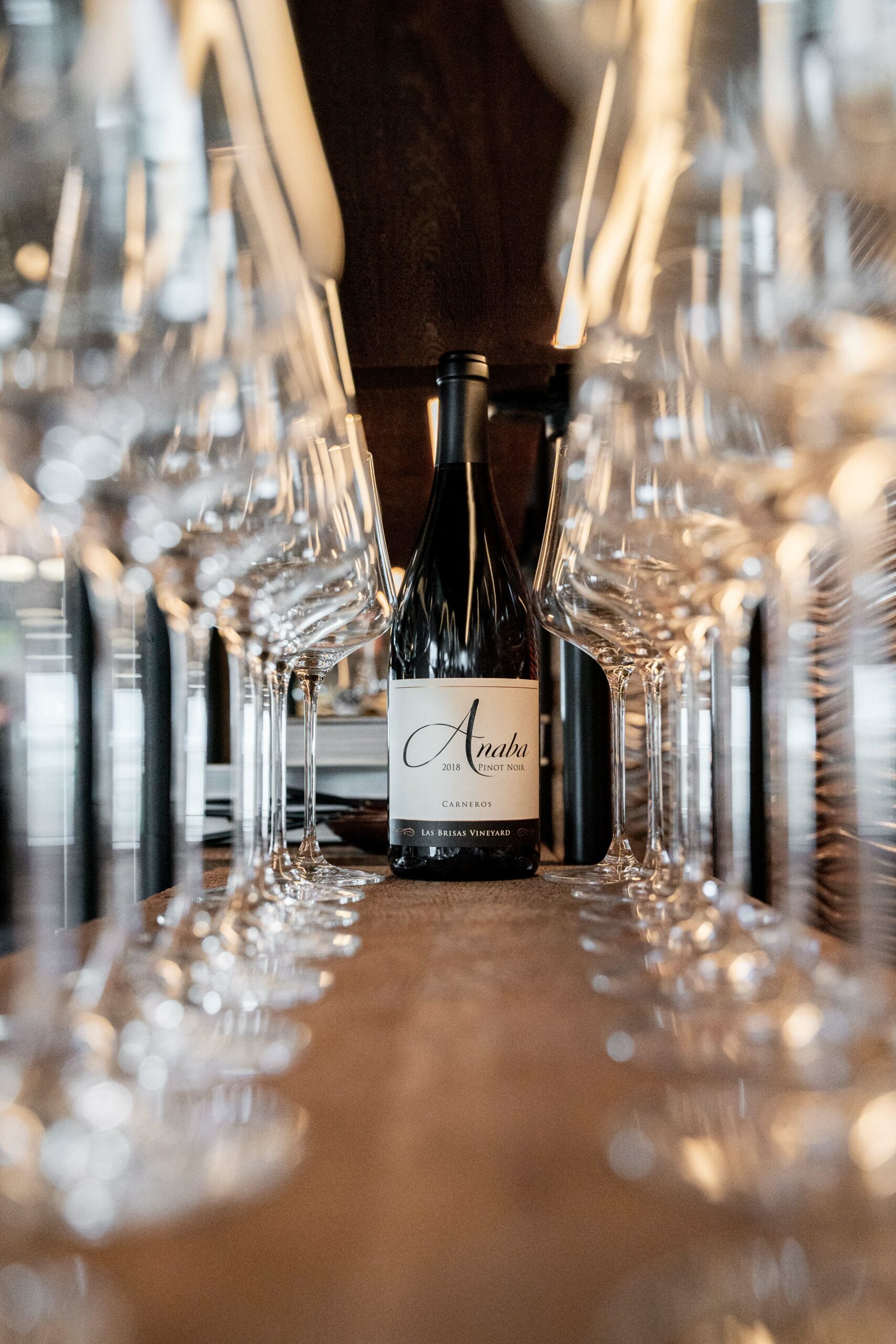 Wines that Captivate
Discover the heart and soul of Anaba through our carefully curated collection of wines. Every bottle embodies our dedication to exceptional winemaking, blending tradition and innovation seamlessly. Embark on a journey of flavors that truly capture the spirit of Anaba.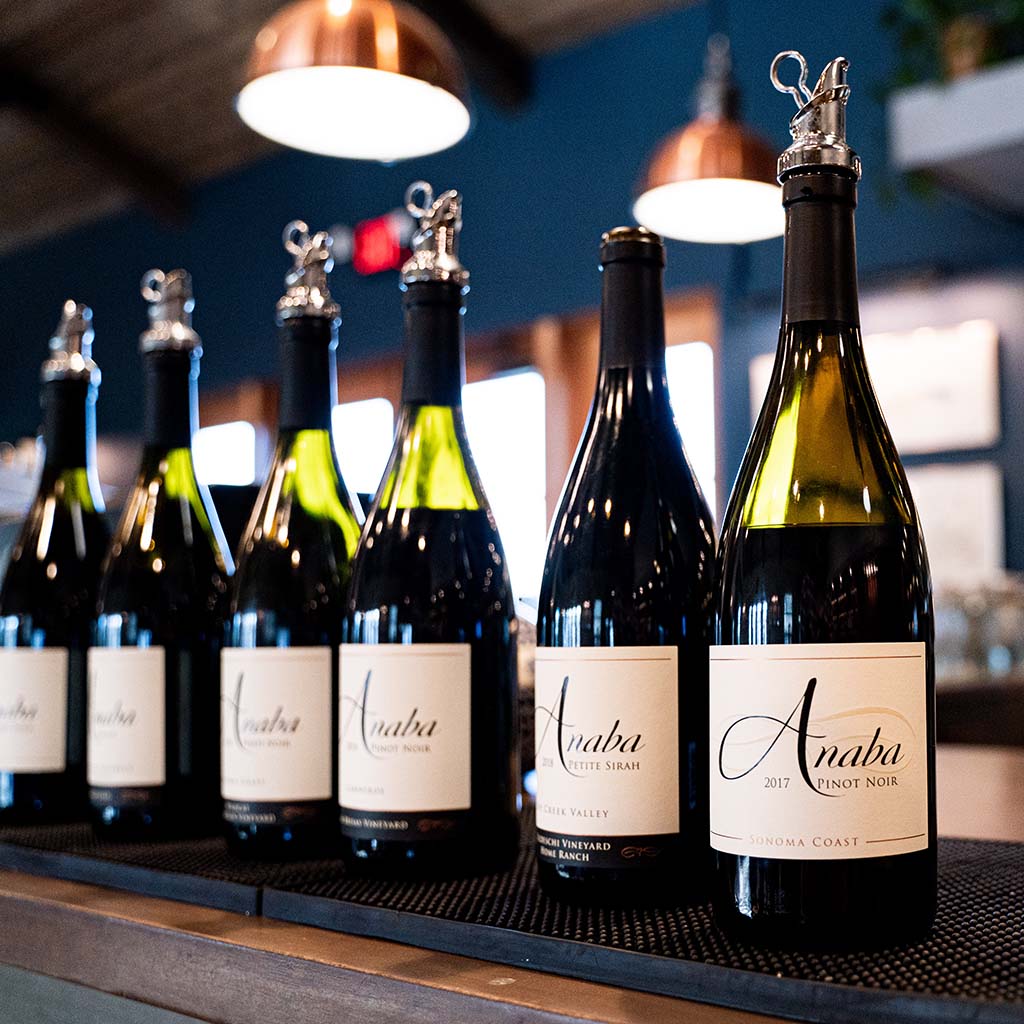 Single Vineyard Designate Wines
Each of these wines are a tribute to the unique terroirs that shape them, from the soils to the microclimates. Our winemakers carefully nurture each varietal, allowing the vineyard's character to shine through. Every bottle in this series tells a story of a specific place, a specific moment, and a specific grape, encapsulating the very best of Sonoma County in every sip.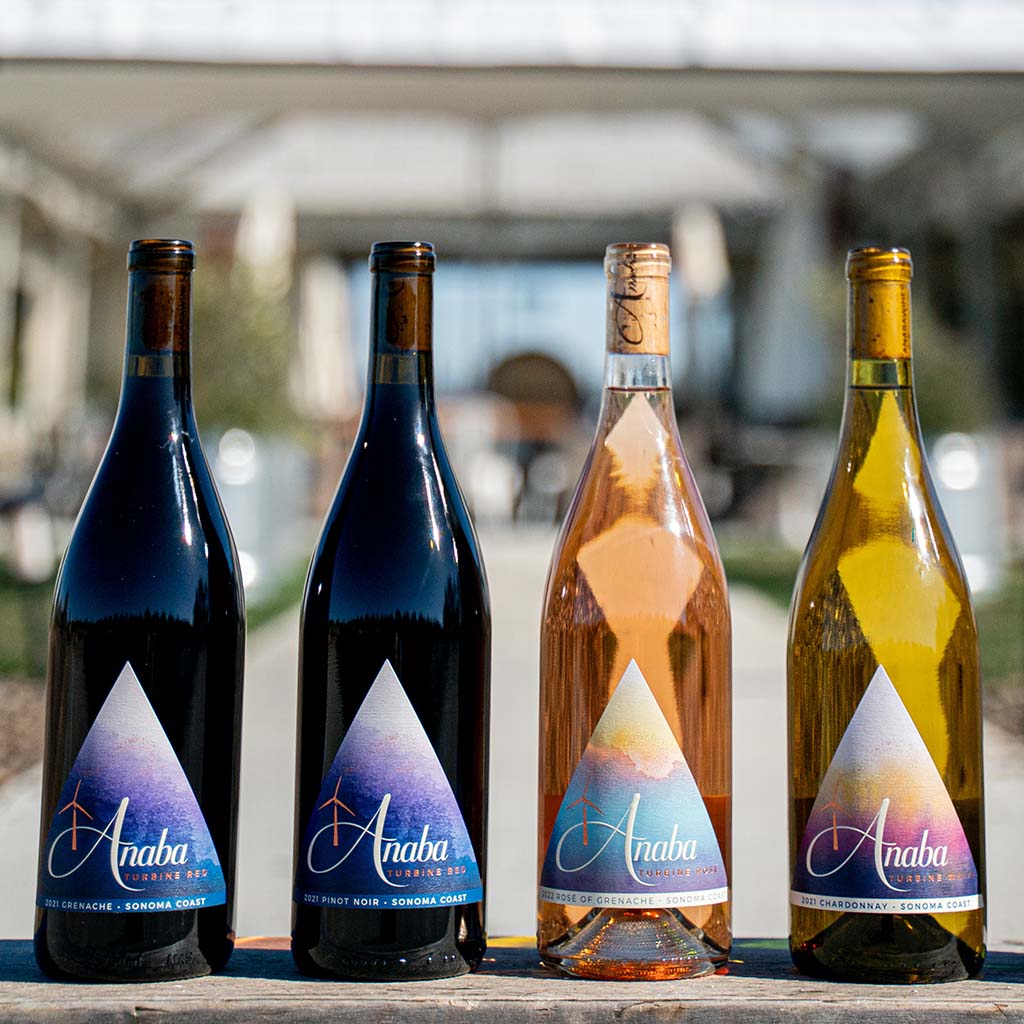 The Turbine Range
Discover our Turbine Line, a reflection of Anaba's commitment to sustainability and the pursuit of approachable wine enjoyment. Rooted in our core values, this collection embodies both our environmental stewardship and our dedication to crafting wines that are as delightful as they are accessible. Cheers to conscious choices and delightful sips!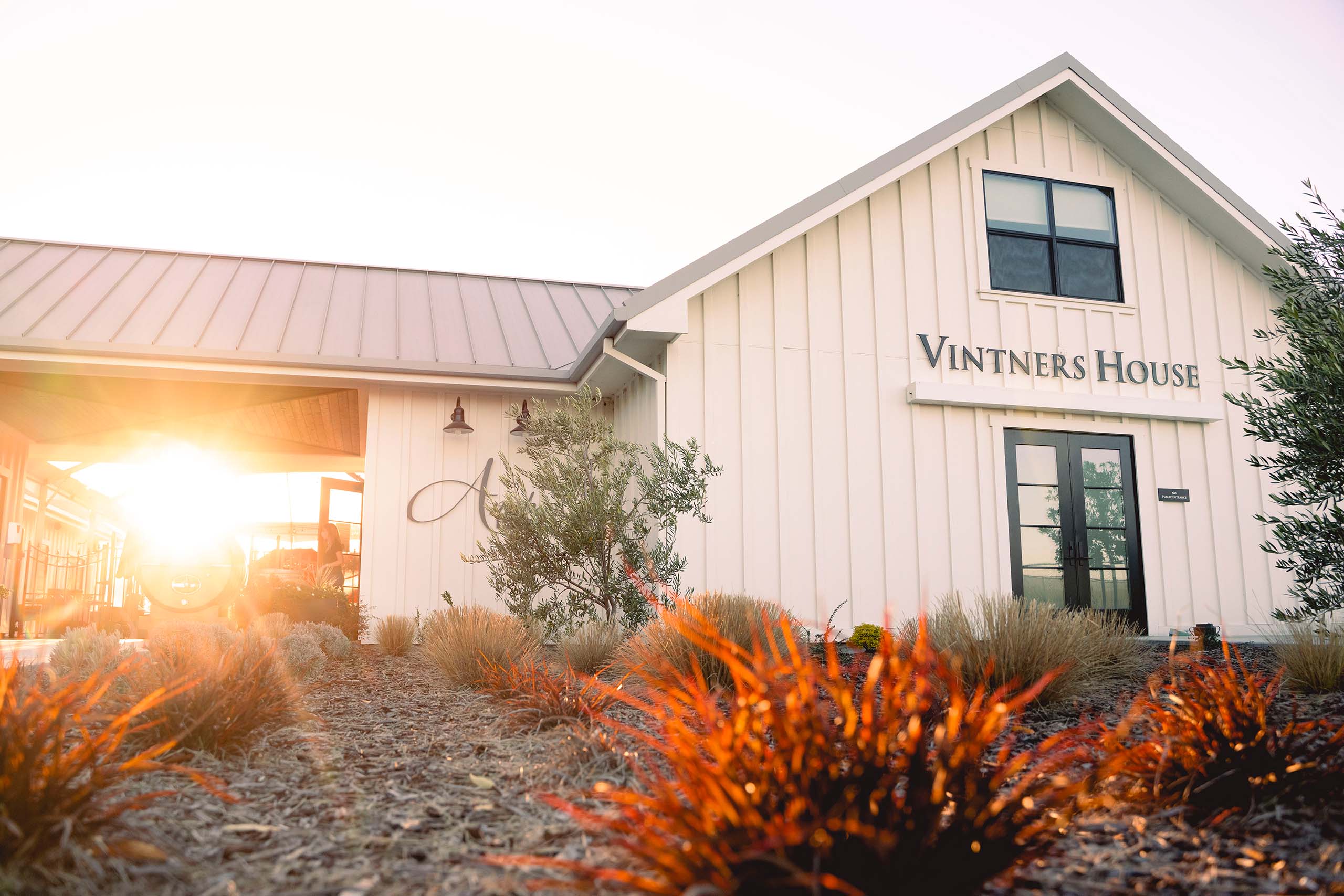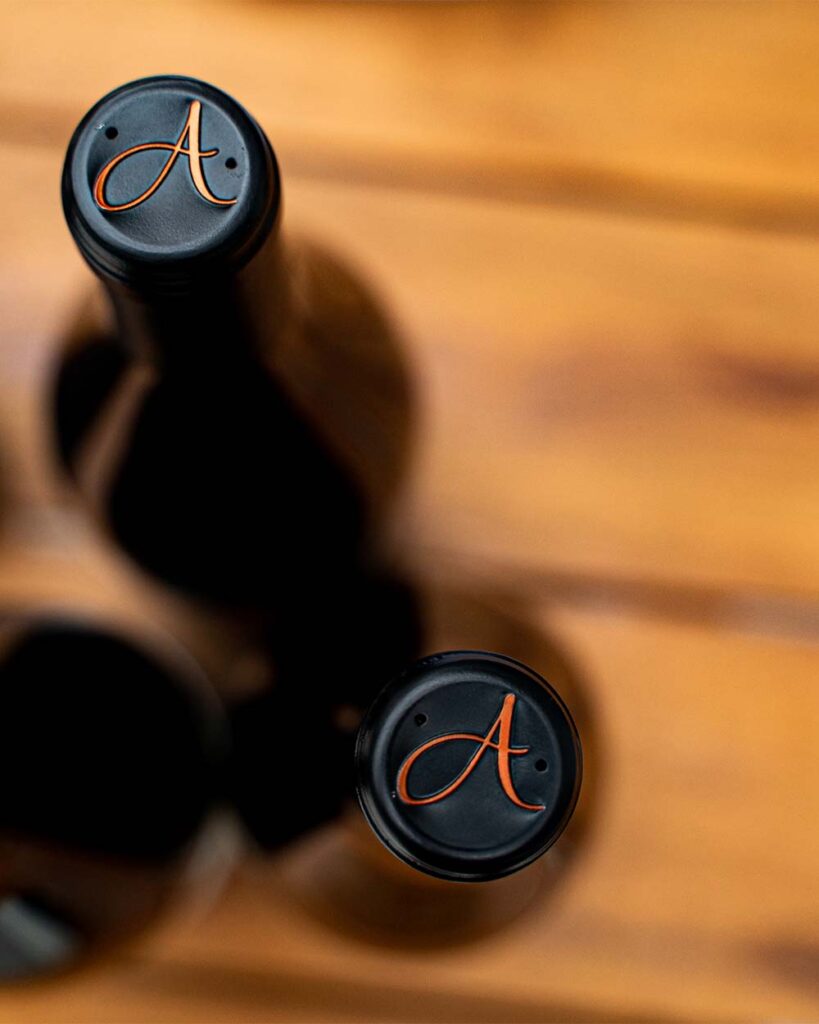 Discover Anaba
Step behind the scenes of Anaba Wines and uncover the essence of our winery. This is where commitment to sustainability, a remarkable team, and a rich history intertwine to create an experience like no other. Join us on this journey as we share the values and stories that shape our identity.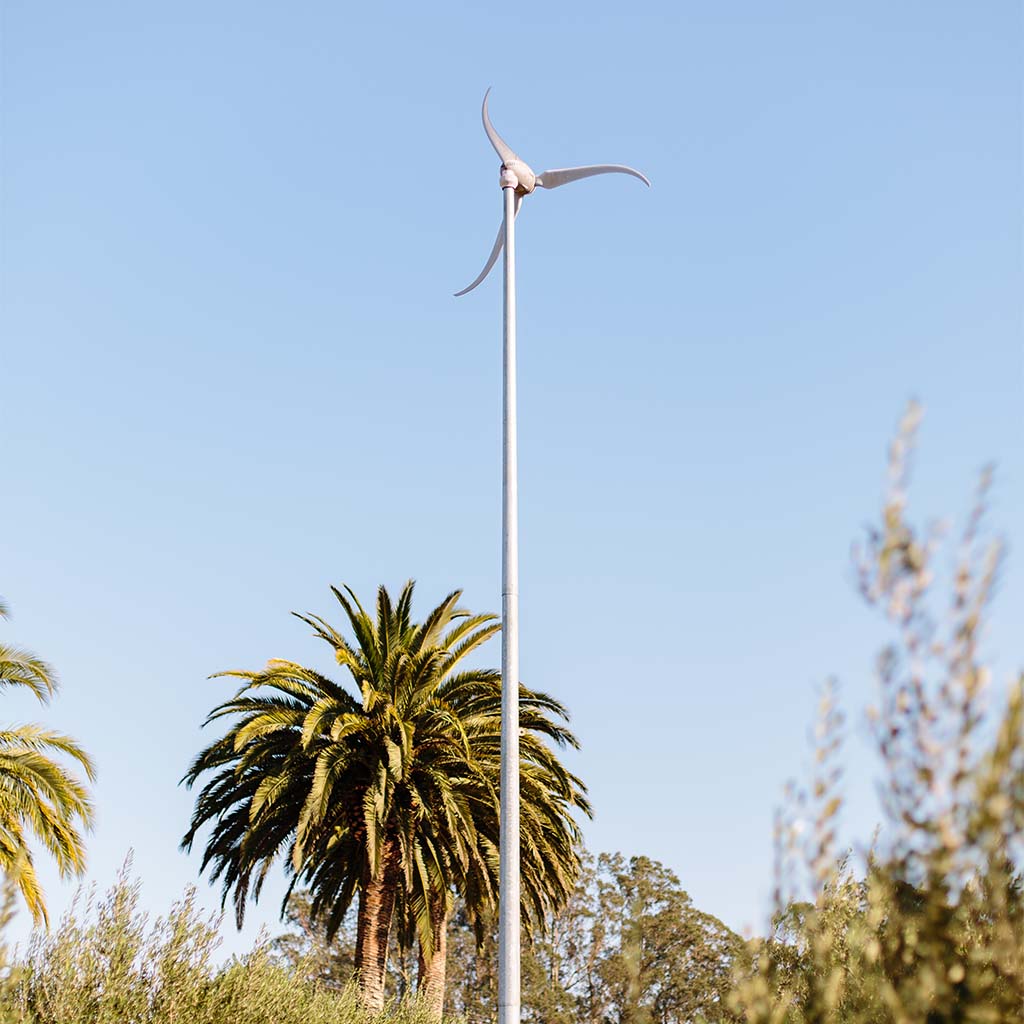 Championing Sustainability
At Anaba Wines, our commitment to sustainability isn't just a buzzword; it's a core philosophy that guides everything we do. From harnessing renewable energy to mindful vineyard practices, we're dedicated to preserving the land and ensuring our wines are crafted with the environment in mind. Discover how we're shaping a greener future, one sip at a time.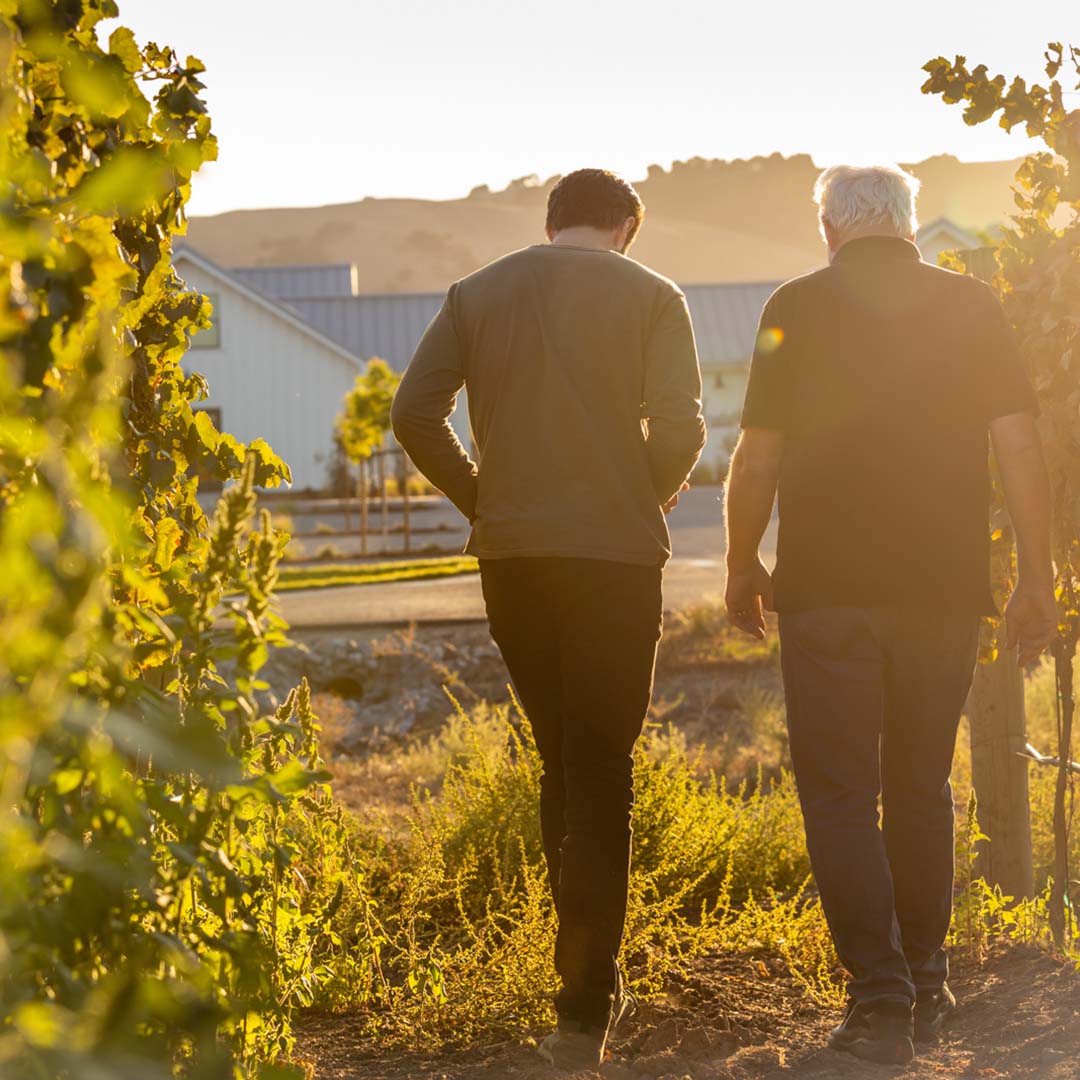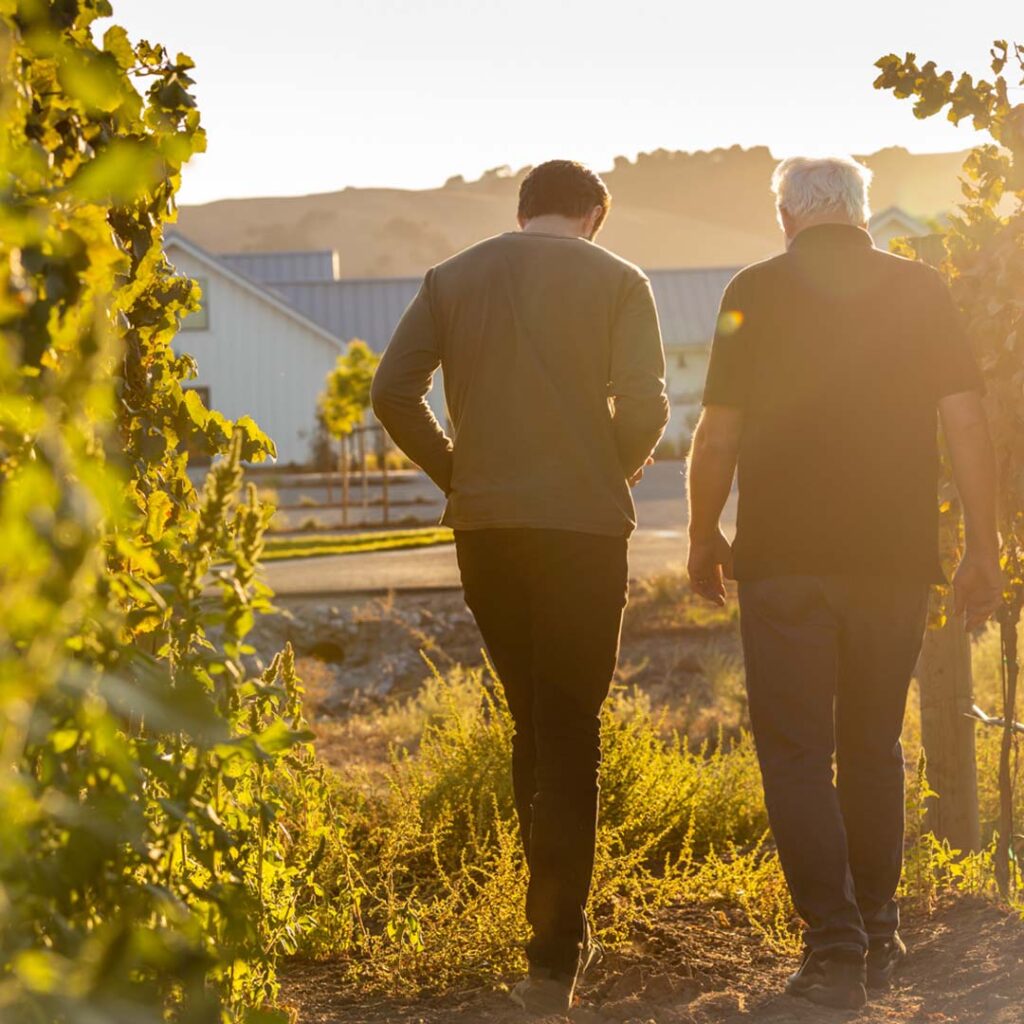 The Anaba Family
Meet the passionate individuals who bring the Anaba experience to life. From our winemakers and hospitality experts to the creative minds behind our culinary offerings, every member of our team shares a common vision: to provide you with an exceptional journey into the world of wine. Learn about the diverse talents that collaborate to make your visit memorable.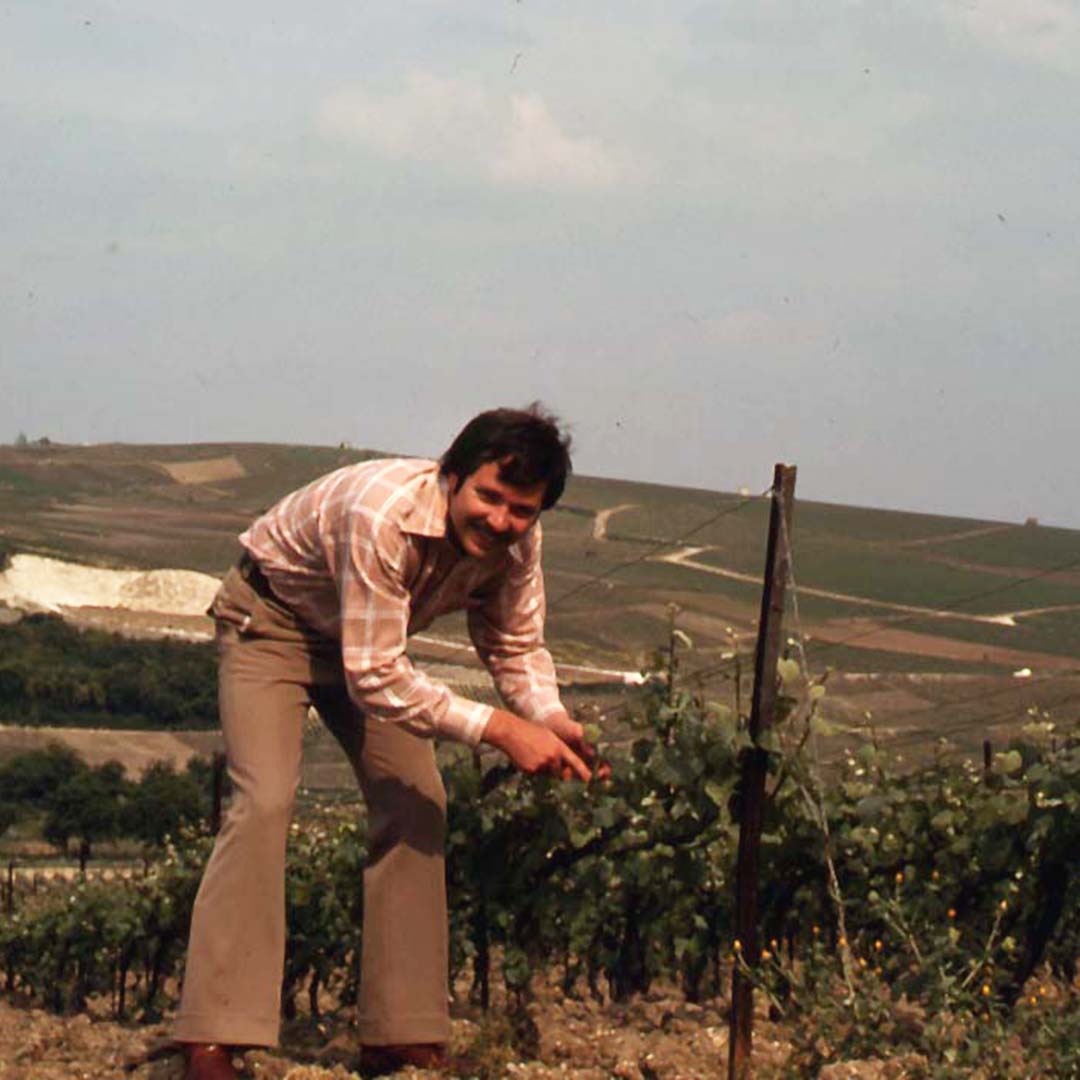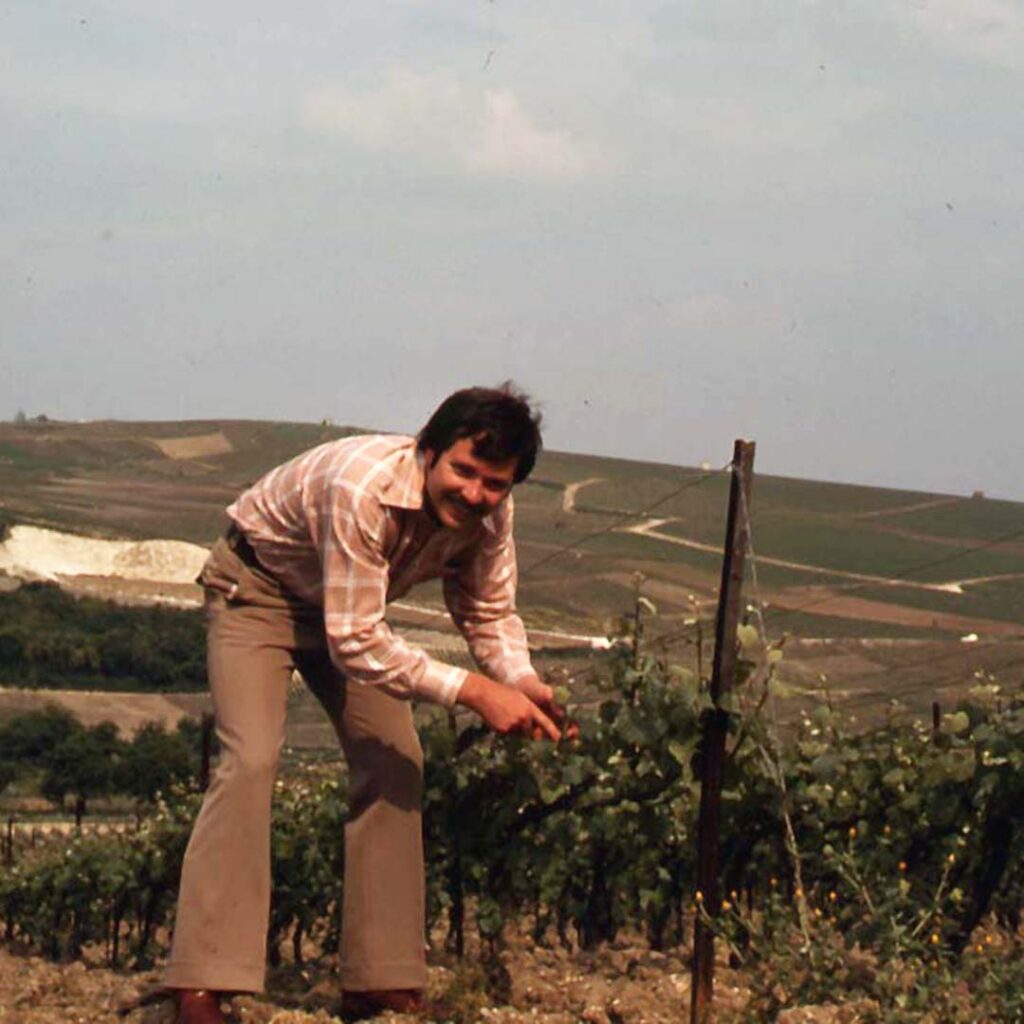 The Story that Shapes Us
Step into the captivating story of Anaba Wines, a tale woven by the passion and perseverance of founder John Sweazey. Discover how John's transformative journey through Europe in a VW van ignited a lifelong love for wine. From his early influences to the creation of Anaba Wines, explore the milestones that have shaped our family-owned winery.