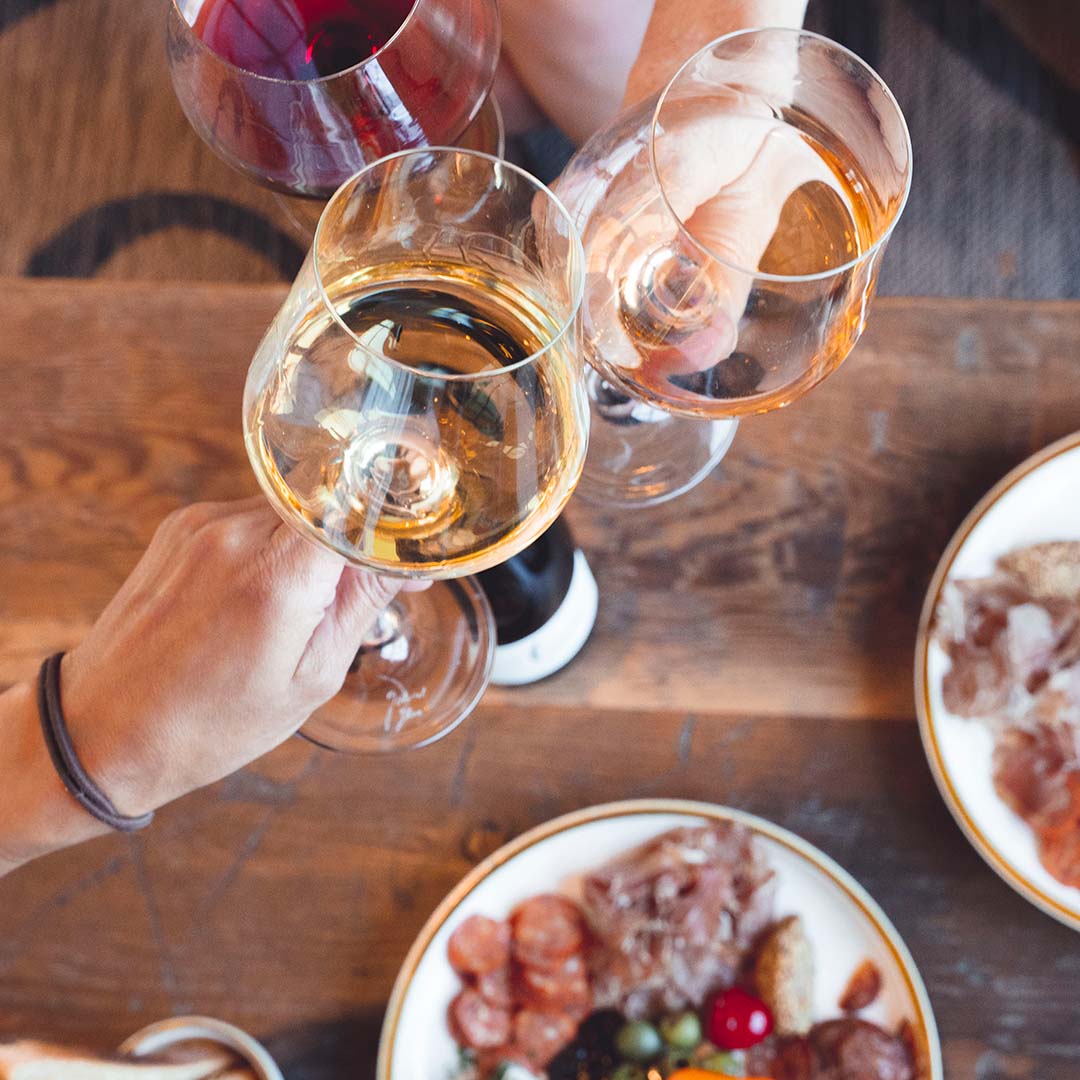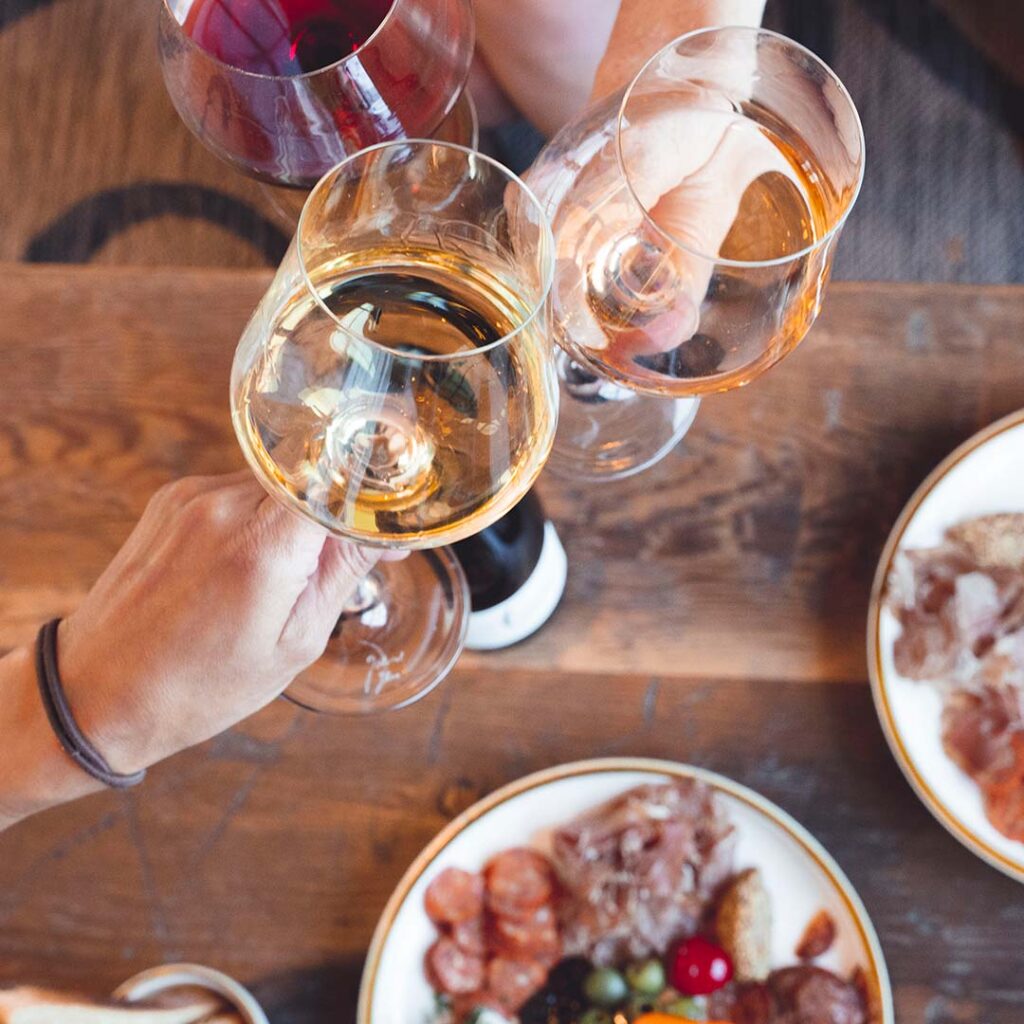 Menu & Wine Tastings
This Month in the Anaba Tasting Room
Discover Anaba Wines as you wind down on the patio or settle into our Vintners House. Upon arrival, select your preferred flight and settle in for sips, stories, and a selection of tasty nibbles. Indulge in a culinary journey of delightful flavors and discover the artistry of our wines through our monthly menu and tastings, meticulously crafted by Anaba Wines Executive Chef Maria Lynn.
Open daily 10:30 – 5:00.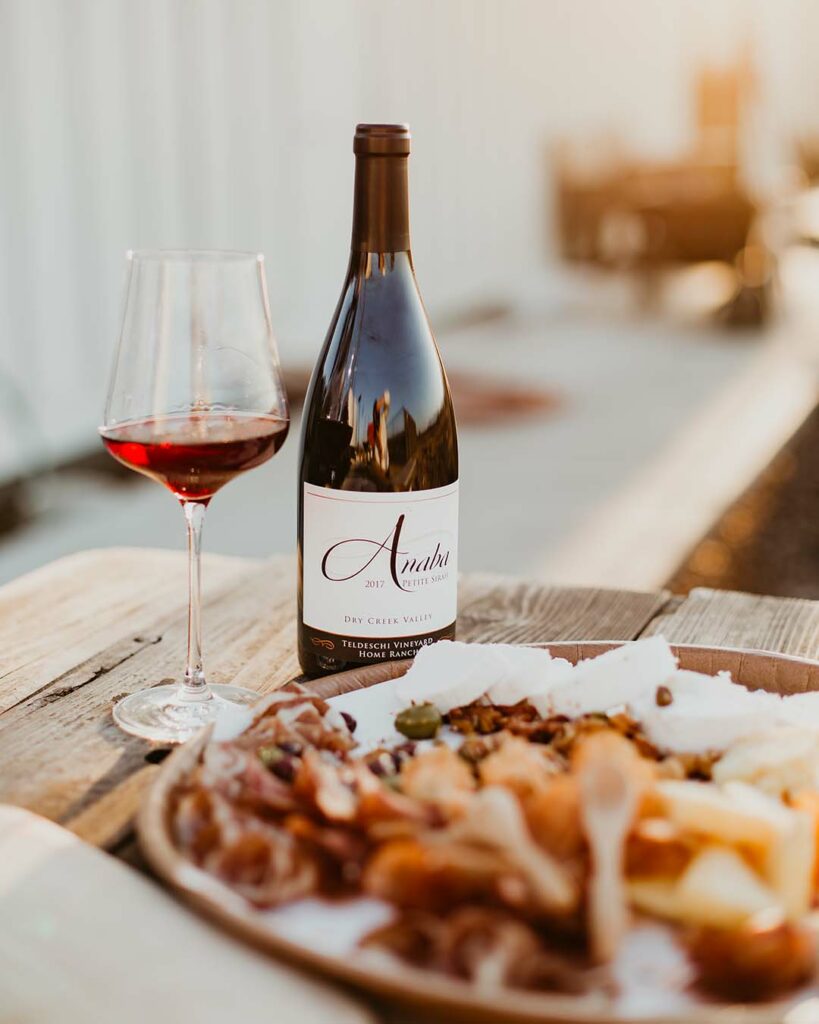 August Dining Selections
Menu subject to change without notice based on availability of ingredients and wine.
Charcuterie Board
Local Cheeses, & cured meats, highlighted with fragrant olives, nuts, dried fruits & house made crackers (GF)
Caponata Bruschetta*
Stewed Mediterranean flavors of smoky tomatoes, peppers, capers & pine nuts upon house made Crostini (V)
House Hummus & Pita*
Middle Eastern creamy, nutty & buttery puree, served with warm pita (VG)
Portobello Fries*
Rich and crispy mushroom coated with parmesan & panko, served with sriracha aioli (V)
Seasoned Sweet Potato Fries* served with sriracha aioli (V, GF)
*Available Wednesday – Sunday only
We strive to use only local and organic ingredients.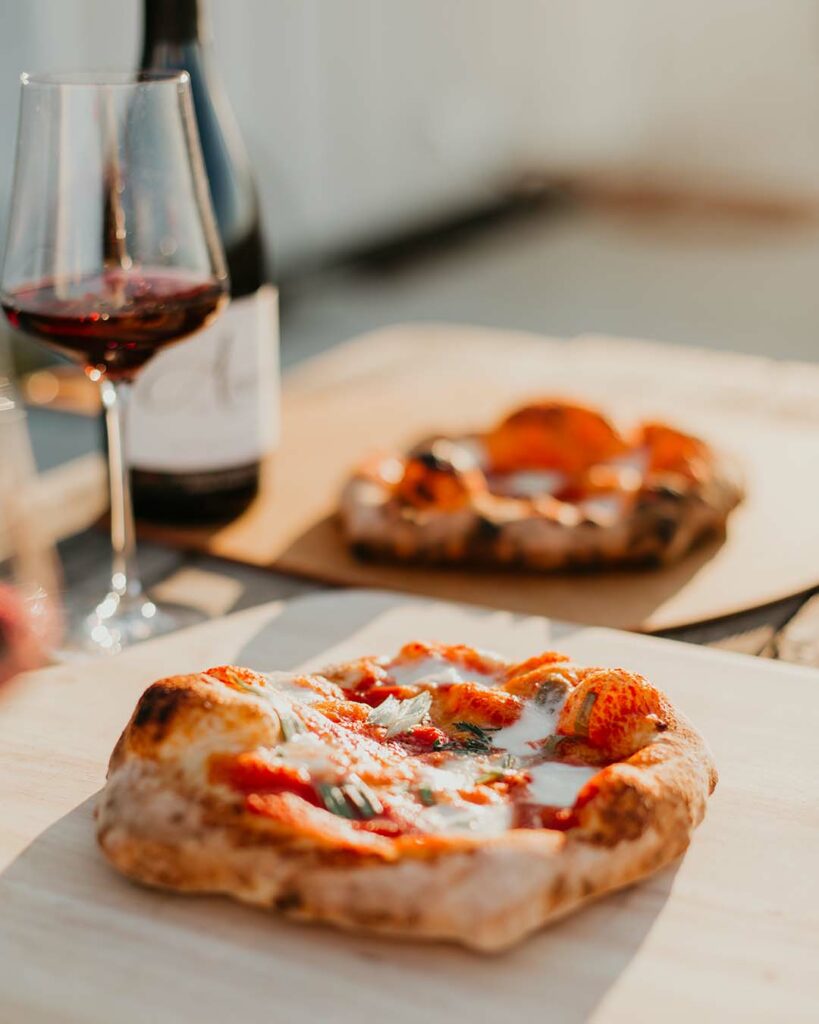 Summer Pizza Selections
Indulge in a delightful weekend tradition with our gourmet wood fired pizzas, expertly crafted to tantalize your taste buds and complement your favorite wines.
Available Friday – Sunday only. Gluten Free Pizza crust available upon request.
The Spicy Pig
Pancetta, chorizo, caramelized onion, tomato sauce, mozzarella & rosemary
Piadine
Our famous pizza crust cooked with olive oil & parmesan, topped with fresh arugula salad (V)
Champignon
Wood-fired cremini & shitake mushrooms, caramelized onion, mozzarella & truffle salt (V)
Margherita
House roasted tomato sauce, mozzarella, & basil
Ratatouille
Classic French Summer vegetable trio slow cooked with garlic, smoked paprika & covered in Mozzarella (V)
Vegan Herb Garden
House made pesto, delicata squash, marinated zucchini, plant-based mozzarella & fresh herbs (VG)
V = Vegetarian, VG = Vegan, GF = Gluten Free. Menu items may contain or come into contact with wheat, eggs, peanuts, tree nuts, and dairy.