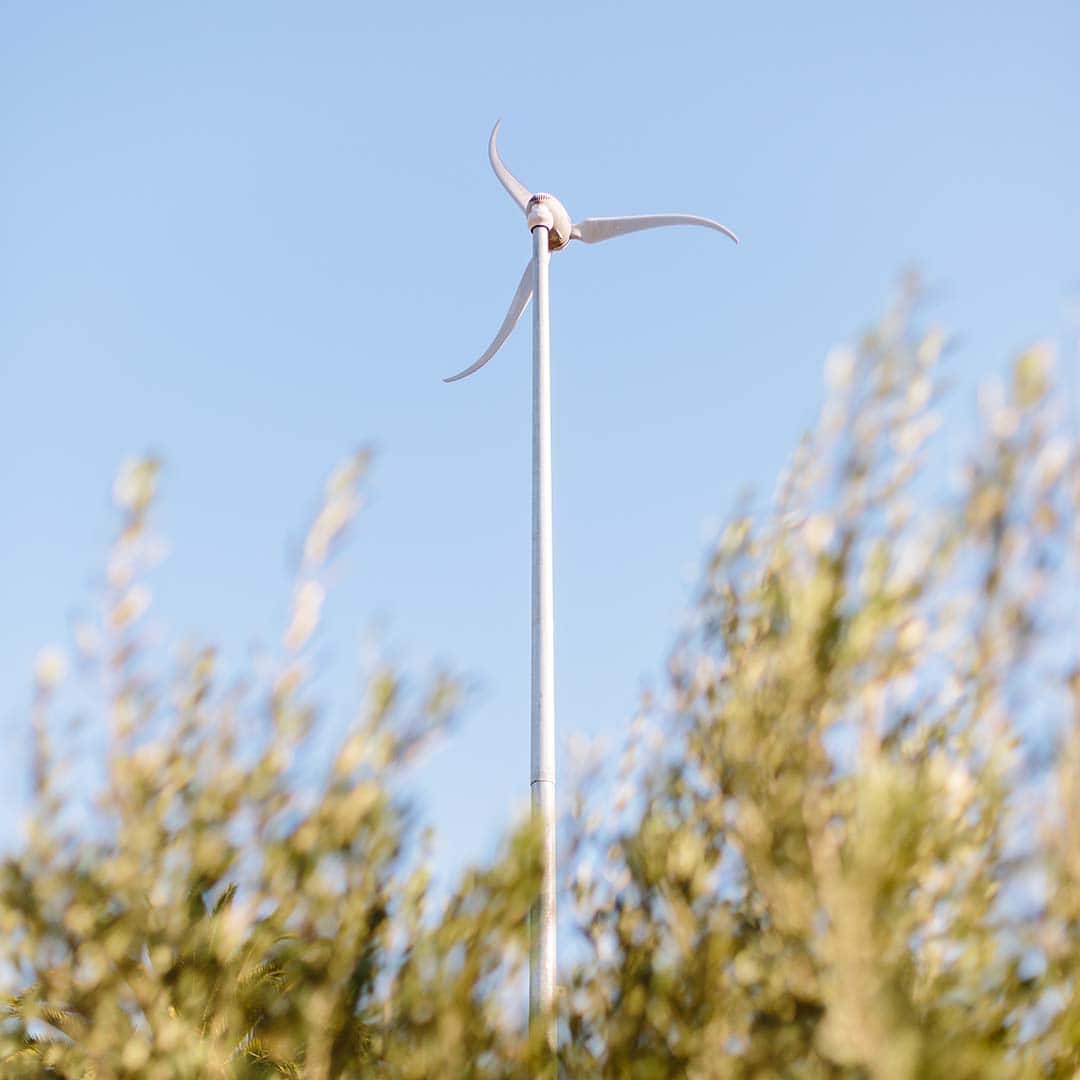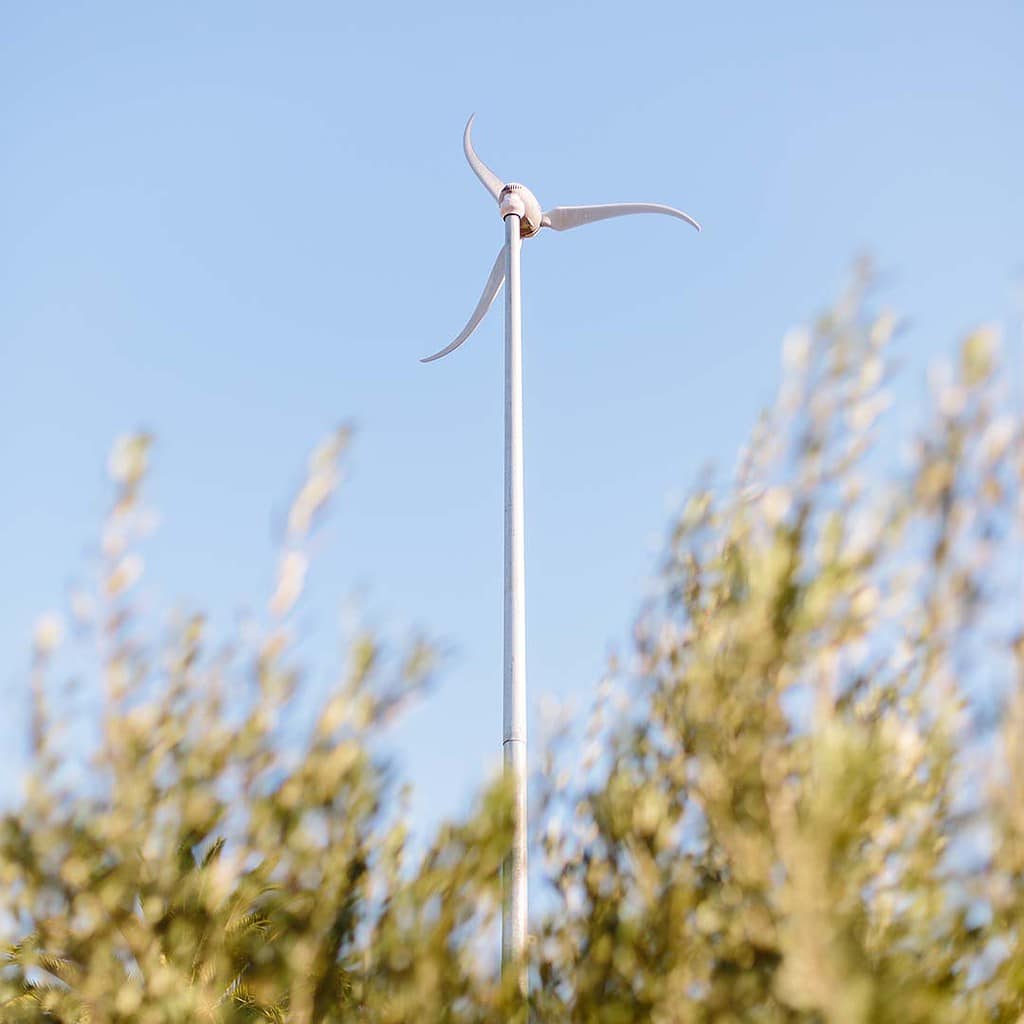 Our Commitment to Sustainability
Powered by the Sun, Sustained by the Wind.
As lovers of fine wines, you appreciate the balance, depth, and character in every sip. We believe that this depth can only truly be achieved when we, as winemakers, mirror nature's commitment to balance.
Our path doesn't just aim at sustainability – it is carved by it. We warmly invite you to join our journey, and share in our dedication to the earth and the art of winemaking.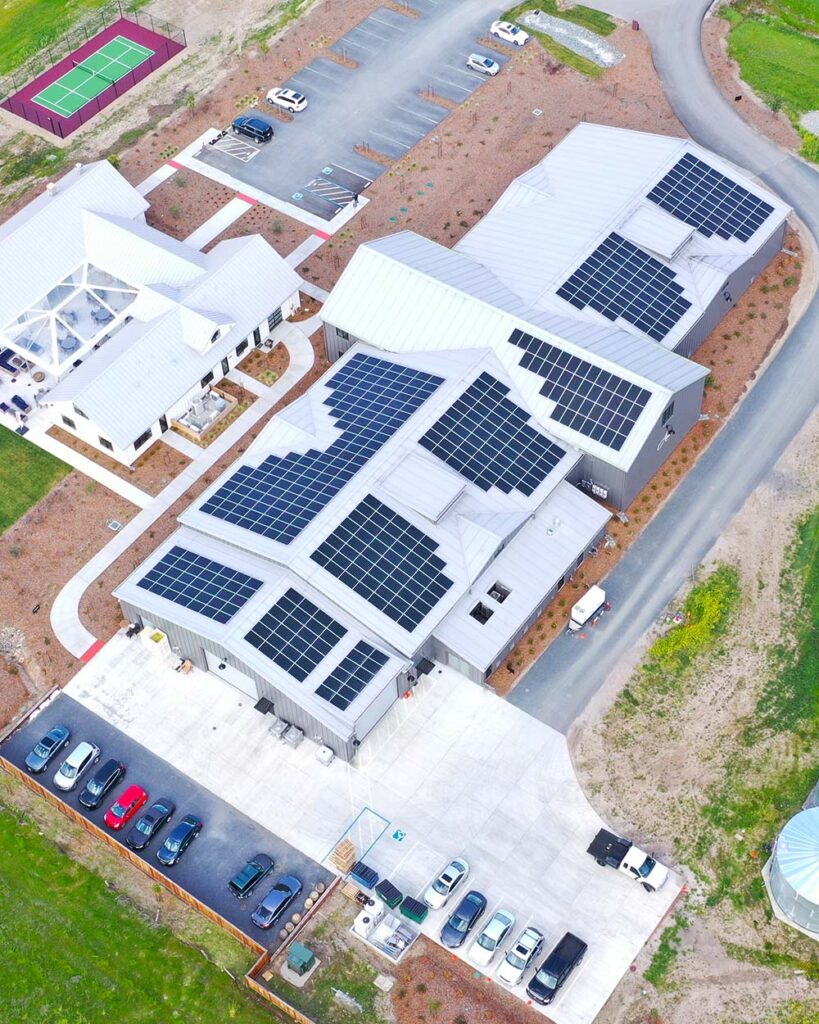 Leading the Charge
In 2009, Anaba Wines made a pioneering move, becoming the first Northern California winery to harness the power of the wind. Coupled with the installation of our solar panels, Anaba Wines now prides itself on using 100% renewable electricity. Our commitment to green energy extends to our visitors as well, with 4 EV car chargers readily available at our premises. As a recognized Sonoma Certified Sustainable Winegrower, every step we take is a testament to our unwavering commitment to sustainability and green initiatives.
At the core of Anaba Wines lies our dedication to green building. Our winery infrastructure embodies the principles of sustainability, ensuring we leave the least possible waste, water, and energy footprint. Our commitment extends to our innovative wastewater management system. We divert wastewater into our on-site pond, which doubles as a sanctuary for migrating birds, endangered black toads, and other native species. The collected water from the winery is also stored and reclaimed for irrigating our landscape, ensuring not a drop is wasted.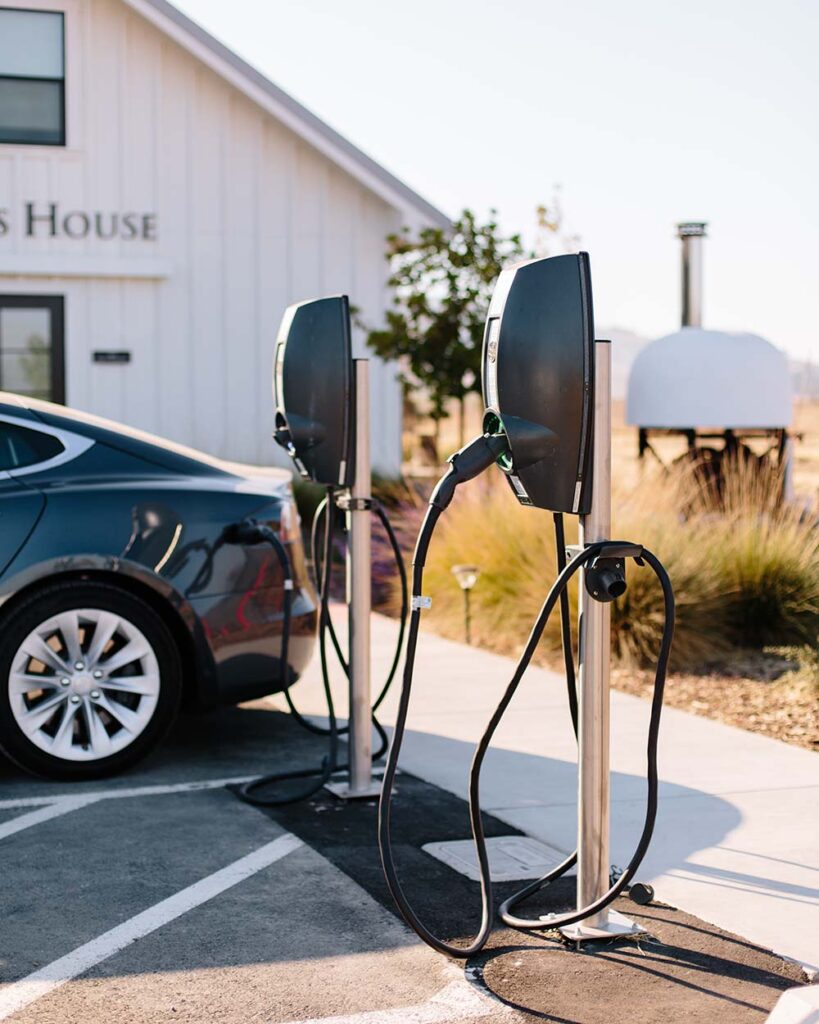 Our Green Footprint
Being embedded in the heart of California, we cherish the bond with our community. From choosing our vendors to managing our waste, we uphold the principle of keeping it local. Our commitment to sustainability ensures that anything we can't compost or recycle is entrusted to our local recovering center.
We take immense pride in ensuring that our footprint remains green at every step. Our cleaning products and other chemicals are chosen with the utmost care, ensuring they're environmentally friendly. Our forklifts, pivotal to our operations, run on 100% electric power, and our water conservation efforts are evident in the removal of grass from our patio and our stringent monitoring of well water usage.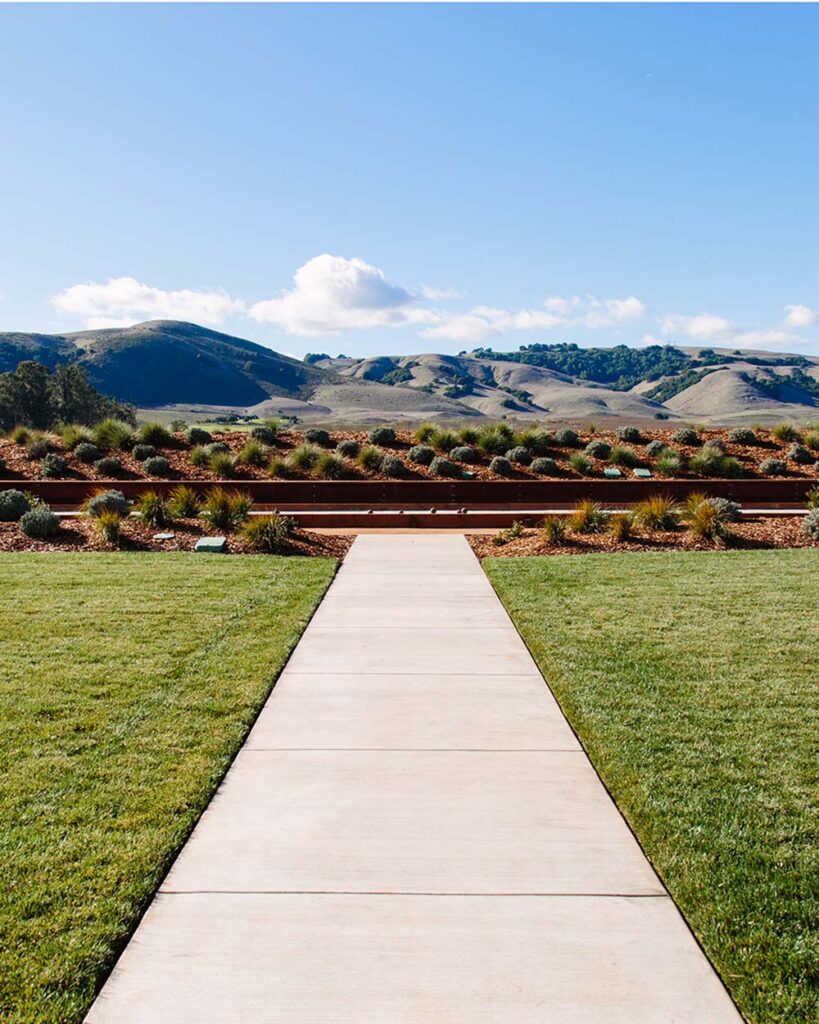 The Way Forward
Our legacy is deeply intertwined with the captivating tales of the Anabatic winds of Sonoma's Carneros region and the Mistral winds of the Rhône Valley. Inspired by these tales, John's vision for Anaba Wines came to life. Over time, this dream expanded, culminating in the addition of two more estate vineyards and the unveiling of our brand new hospitality center, The Vintners House.
John's words resonate deeply with our ethos, "At the end of the day, we want to feel good about the impact we have. I've always held that sustainable business practices are the only way forward. It's the right thing to do. As a family-owned winery, my aspiration is for future generations to cherish and enjoy Anaba as we do today."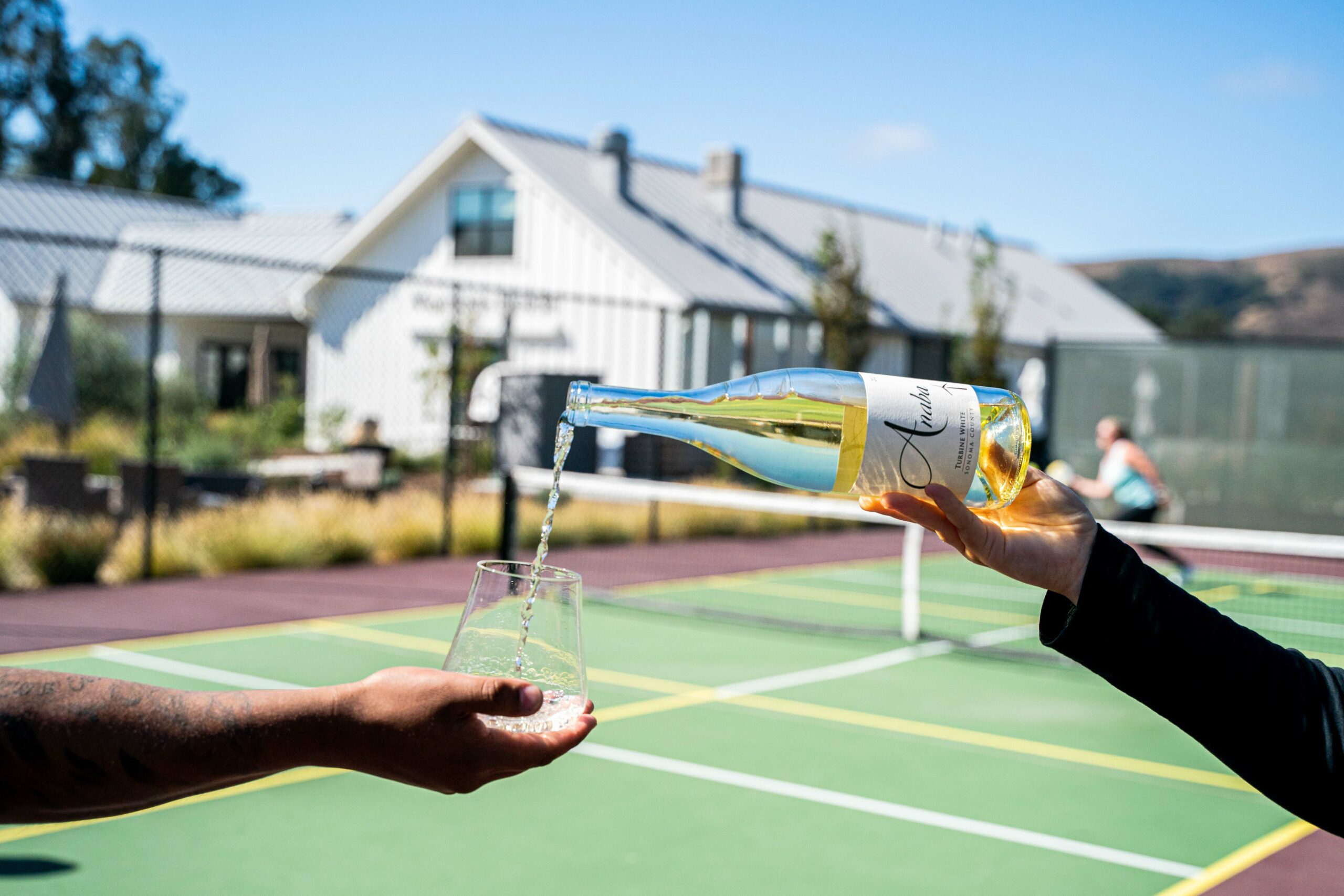 Wind Down at Anaba Wines
Get ready to relax on our patio or settle into the cozy embrace of our Vintners House as you discover the world of Anaba wines. Upon arrival, select your preferred flight and indulge in sips, stories, and a delectable selection of tasty nibbles.