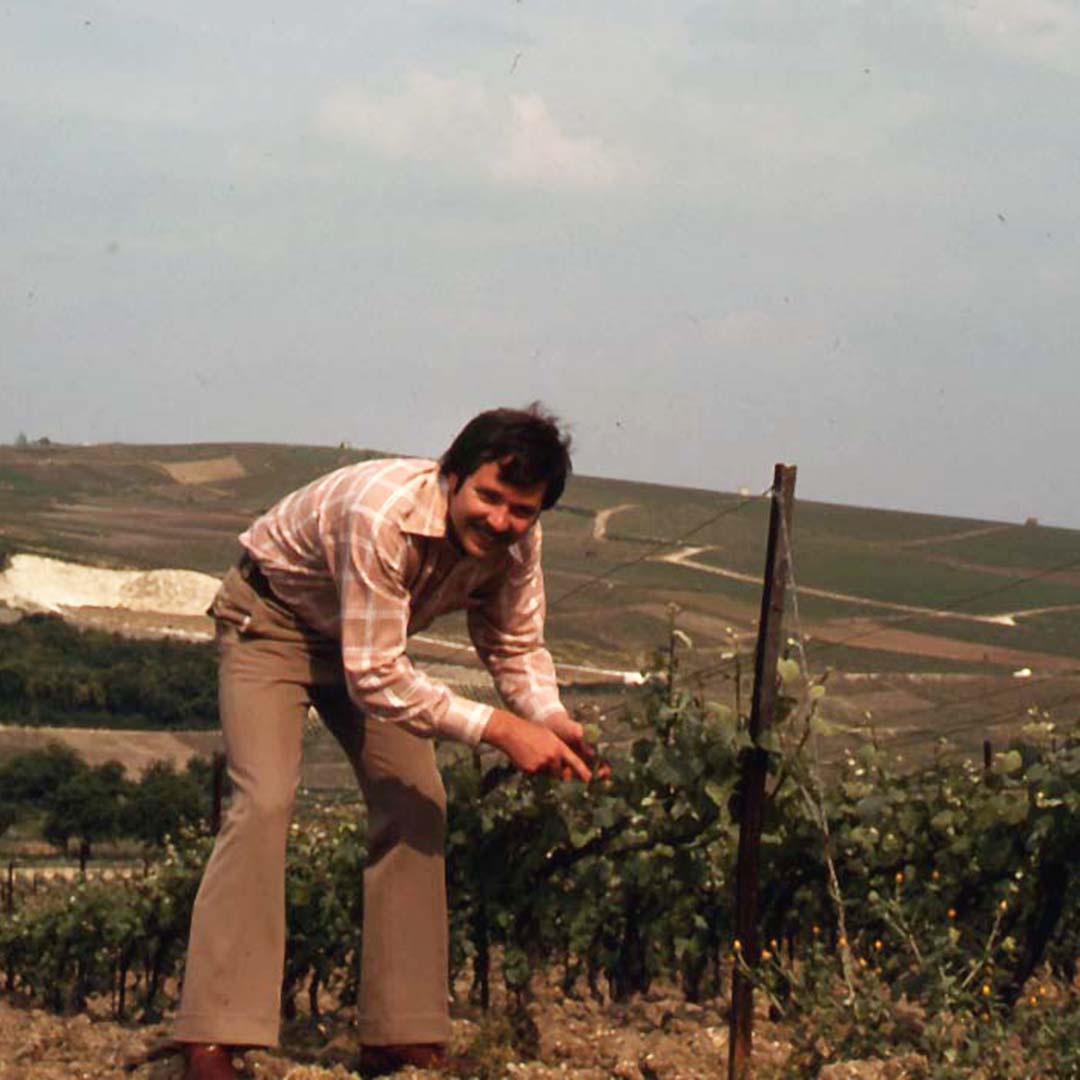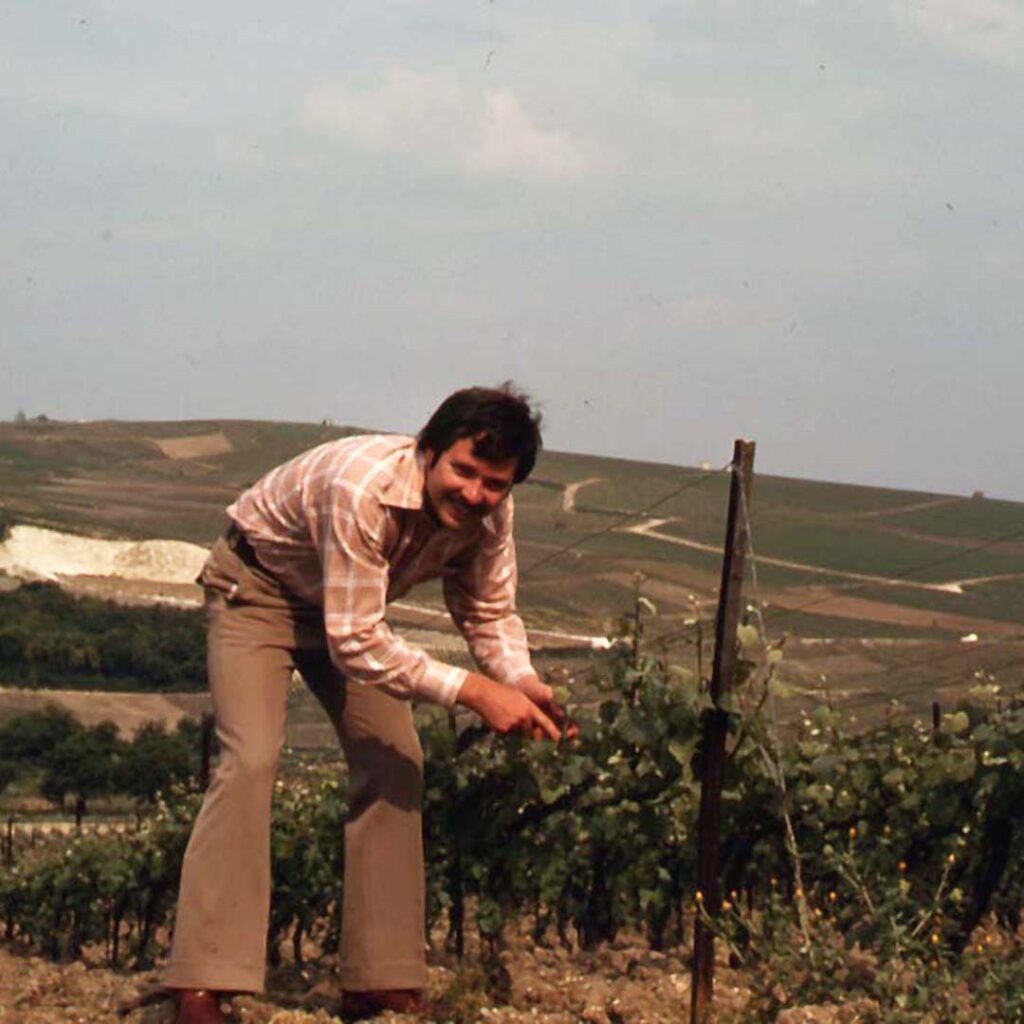 Our History
Anaba's Timeless Journey
At the heart of Anaba Wines lies the extraordinary journey of John Sweazey, the driving force behind this family-owned winery. John's path to creating a world-class wine estate spans four decades and stands as a testament to his diverse experiences and unyielding dedication. Hailing from suburban Park Ridge, IL, John's trajectory took him from studying business at Stanford University to venturing into computer sales and embarking on a transformative European exploration in a VW van. This adventure ignited his passion for wine and planted the seeds for what Anaba Wines would eventually become.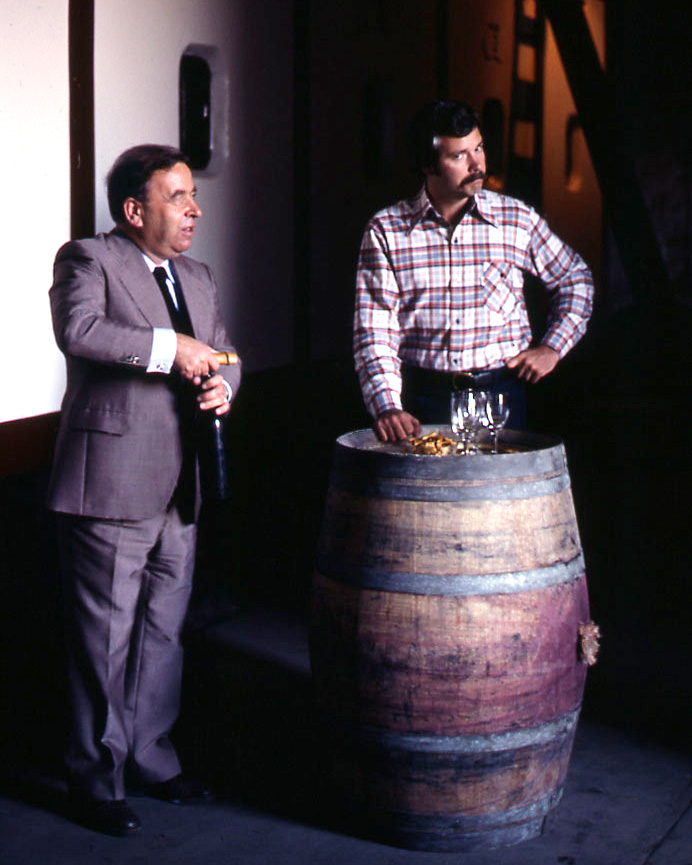 Nurturing a Dream
Following his university years, John entered the corporate world, selling computer systems for IBM across Chicago. Despite his success, he felt an unfulfilled yearning for a more creative career. In 1971, he made a bold decision to quit his corporate job, embarking on a nine-month journey through Europe. From the northern reaches of Finland to the Sahara Desert, John's travels illuminated the rich culture of wine enjoyed throughout European countrysides, inspiring his vision for a winery that would capture this sense of camaraderie and conviviality.
Upon returning to the US, John settled in San Francisco and entered the realm of commercial real estate. The following years saw him consistently exploring wine culture during month-long European trips, refining his understanding of winemaking and vineyards. These journeys through France's renowned wine regions fueled his passion, particularly in Burgundy and the Southern Rhône Valley. The allure of creating a winery that encapsulated the welcoming and inviting European wine culture became stronger.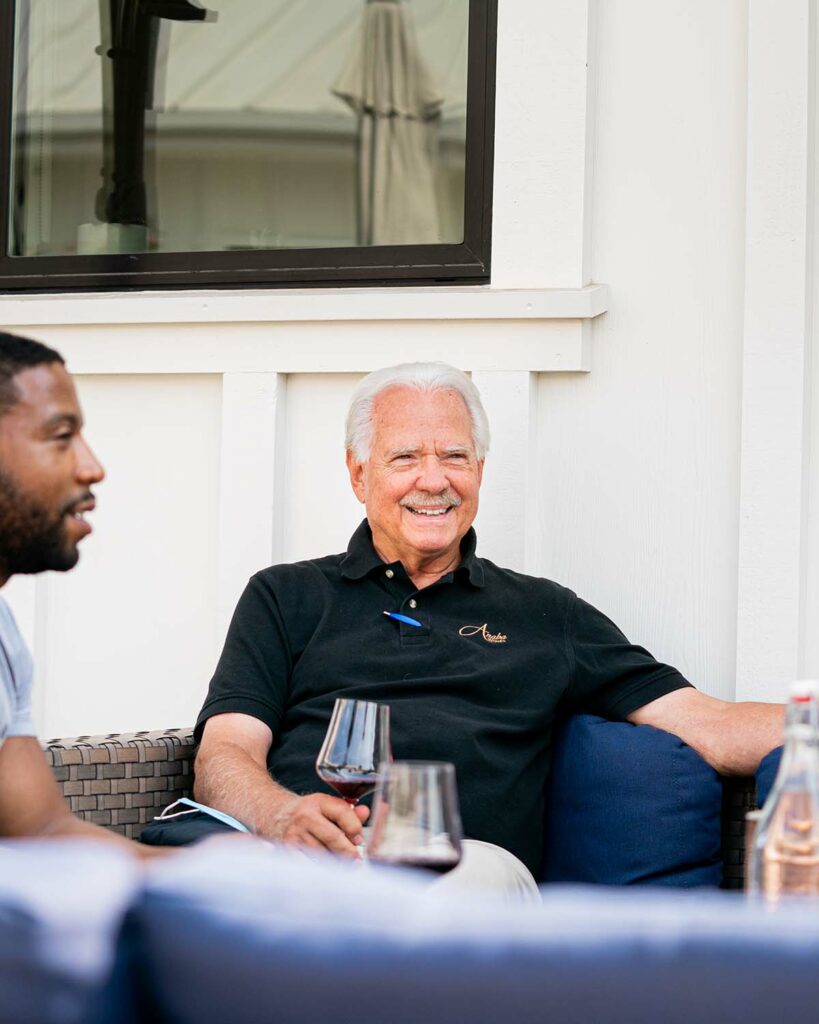 Turning Dreams into Reality
John's dream of owning a winery took a backseat to his career and family, but his vision never waned. In the early 2000s, in Carneros, Sonoma County, John purchased land to lay the foundation for Anaba Wines. His aspiration to craft a lifestyle around wine, hospitality, and family traditions became the driving force behind the winery's creation.
With a deep commitment to his vision, John crafted Anaba Wines as a sanctuary of exceptional craftsmanship and warm hospitality. His commitment to creating a space where wine, hospitality, and family traditions converge is embodied in every aspect of Anaba Wines.
As you explore our estate, savor our wines, and experience the welcoming atmosphere, know that it all began with a dream, a journey, and a profound love for the world of wine.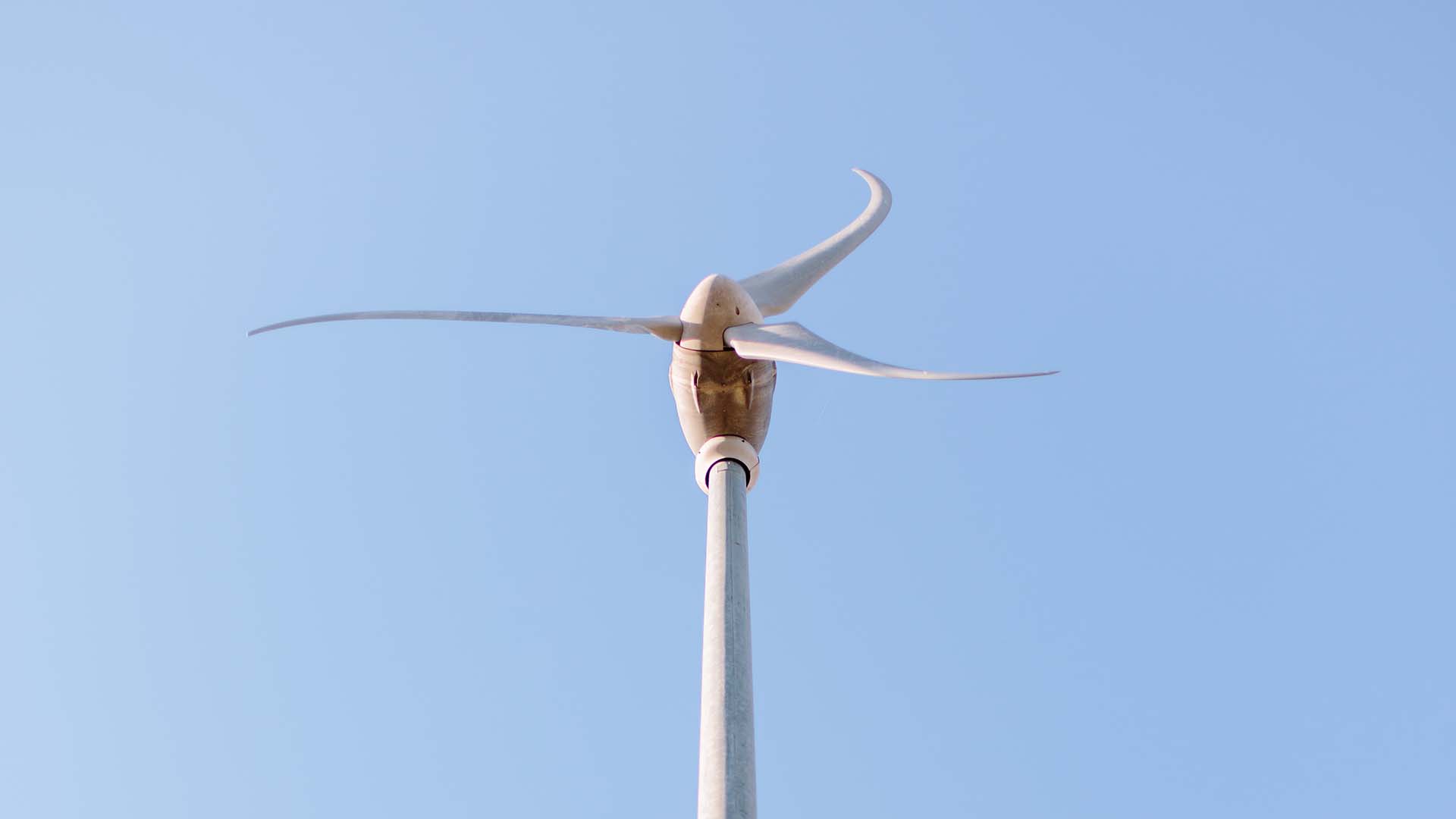 What's in a name…
Wines from the Rhône Valley and Burgundy were John's favorites during his travels in the early 70s, and are the inspiration for the wines we produce today. As it turns out, Sonoma's microclimates are ideal for these grape varieties.
The Anaba estate sits in the western part of the Carneros appellation where cool Pacific breezes flow up the gently sloping, sustainably farmed vineyards, slowing down the ripening process and allowing the grapes to develop robust flavors and distinctive varietal characteristics.
On tranquil summer days, as the sun kisses the hills and valleys of Sonoma, unique air currents bring cooling breezes inland from the Pacific Ocean and San Pablo Bay. Wafting softly, with some gusts and gales, they glide through the vineyard rows. As they encounter steeper slopes and drift upward, they become anabatic winds.
Soaring glider pilots rely on them for flight. We rely on them for the coolness they impart — a gift of nature that makes the vineyards temperate and slows the ripening process, producing robust flavors and distinctive varietal characters in our grapes.