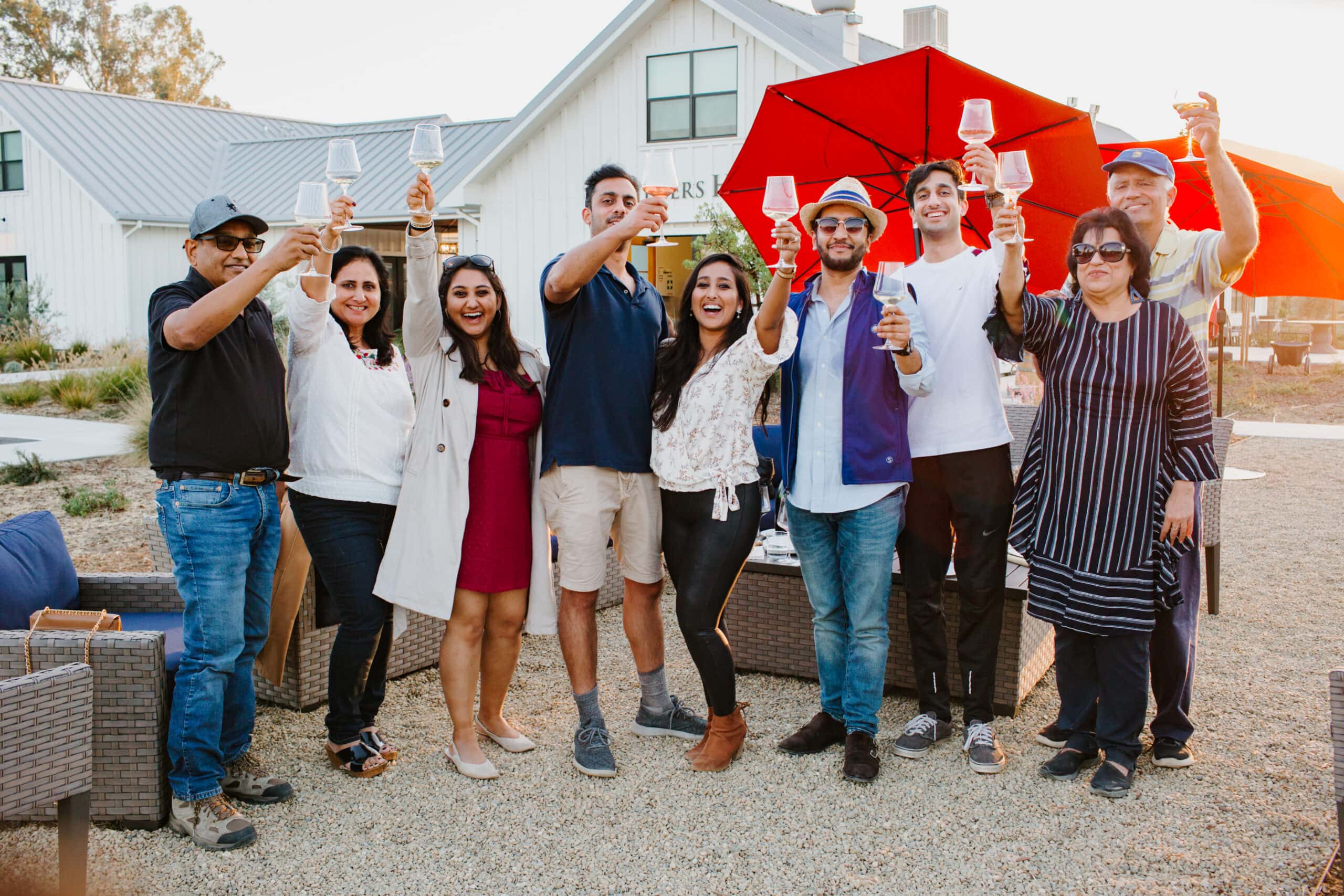 Wind Down at Anaba
Open Daily 10:30 – 5
Vintners Tasting
Discover Anaba wines as you wind down on the patio or settle into our Vintners House. Upon arrival, select your preferred flight. Starts at $45.
Wood-fired pizzas are available Fridays, Saturdays, and Sundays while daily small bites are available for purchase throughout the week.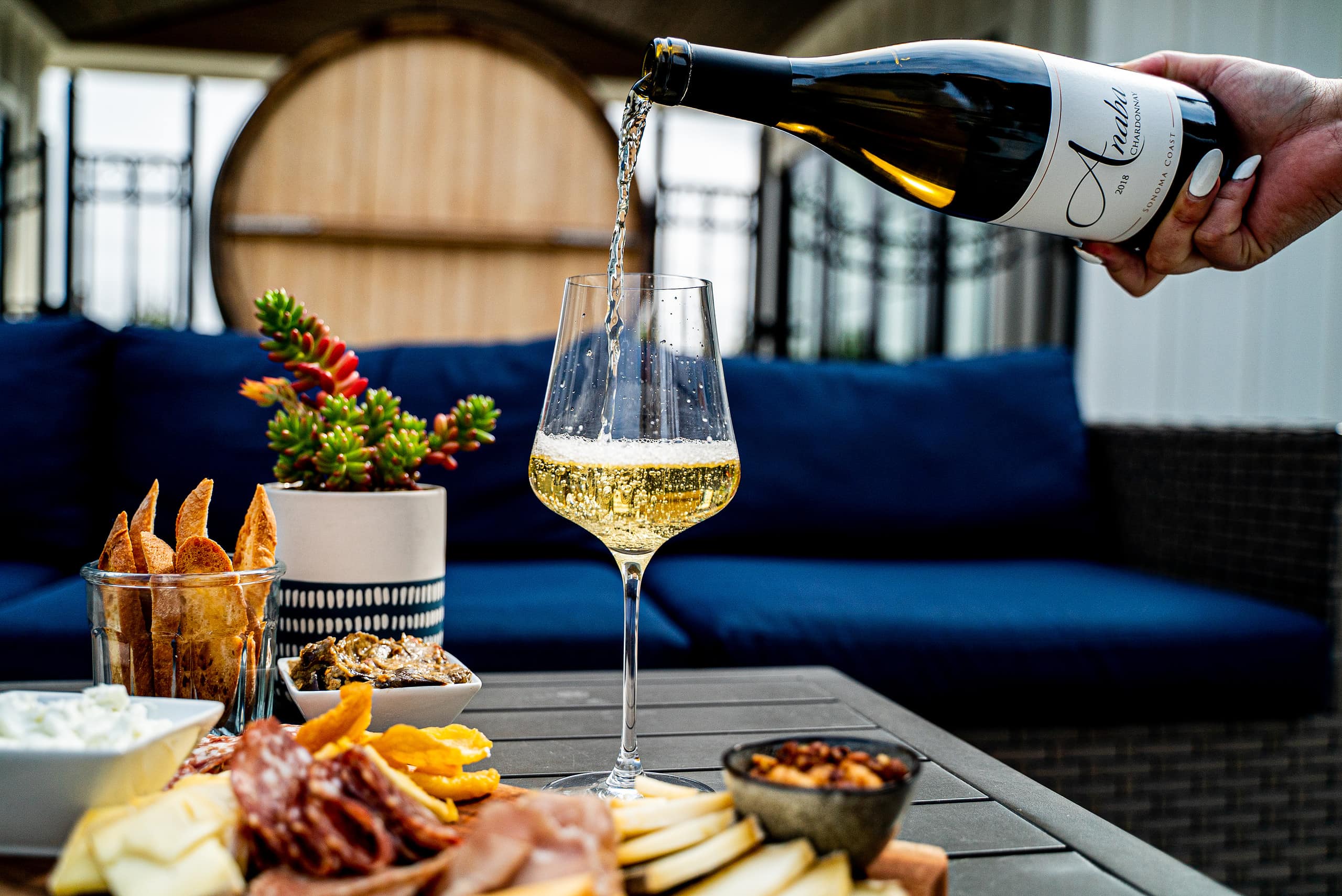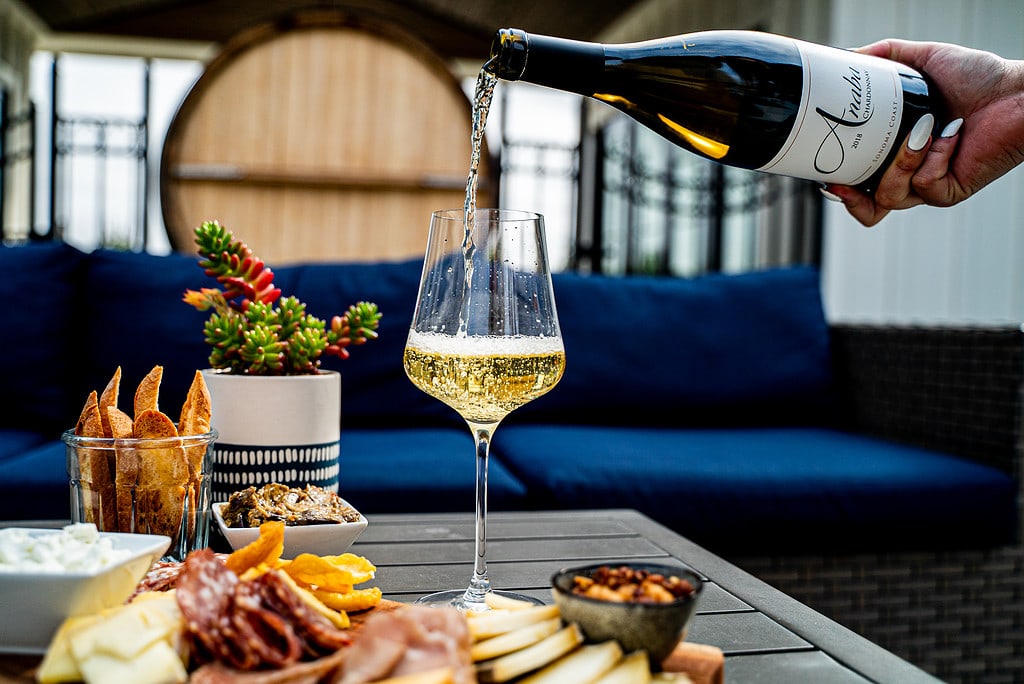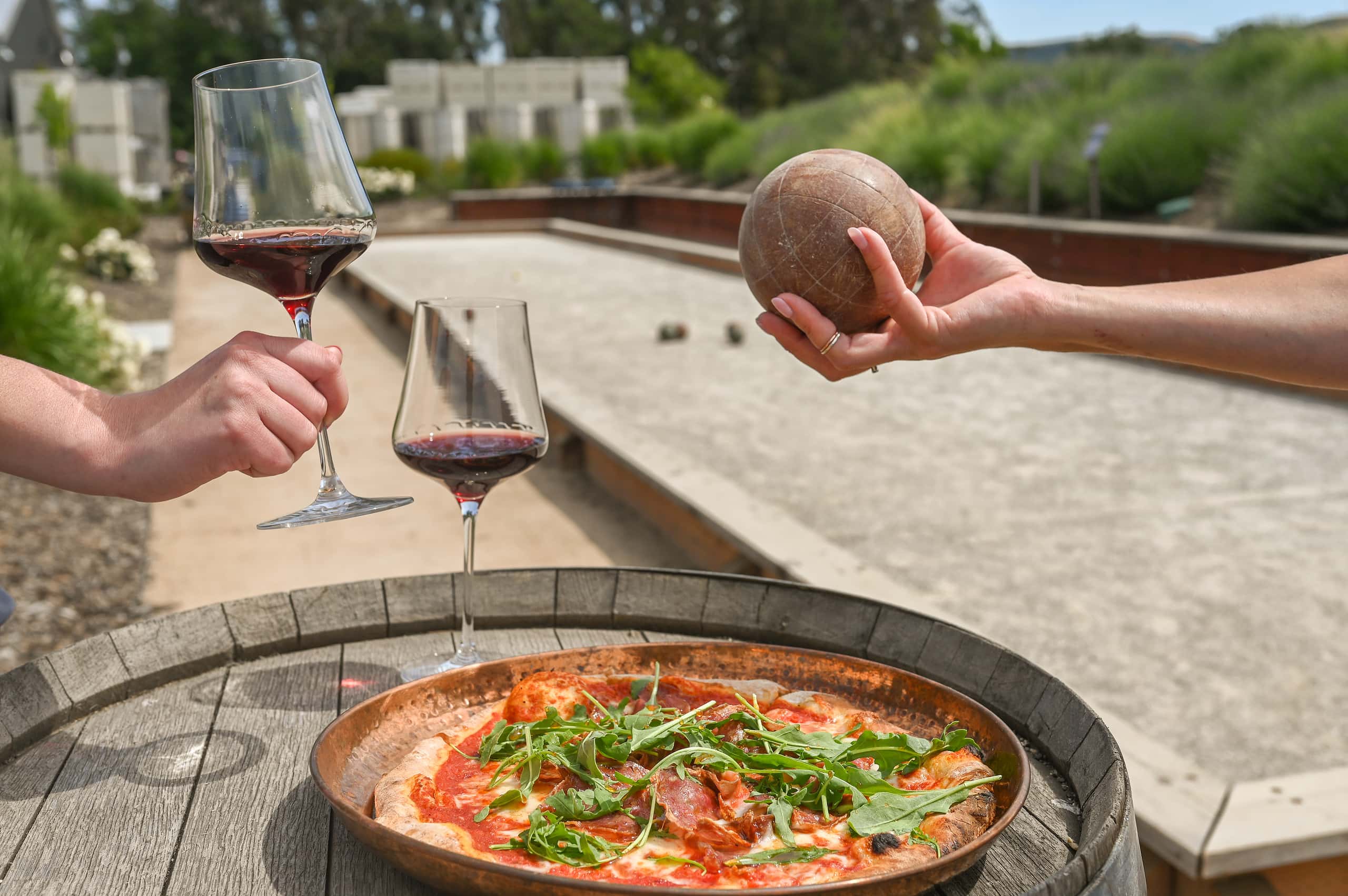 Pizza, Pinot, and Bocce
Enjoy a game of Bocce while sipping on our best selection of single vineyard Pinot Noirs. Reservation includes wood-fired pizzas and salad. Text us for more details 707.996.4188.
$125 per person.
Available on Friday, Saturday, and Sunday
Sips & Sweets in the Holidays
Starts December 1st!
Move over doughnuts, it's officially sweater weather, and that means it's time for chocolate and dessert wine.
We partnered with SJAAK'S to bring you local, vegan, and organic chocolates paired with a selection of three Anaba port dessert wines. This flight was pieced together by Anaba's wine educators, office staff, and the chocolatiers at SJAAK'S to bring you a high-quality tasting experience that brings out the best qualities in our wines and respective chocolates.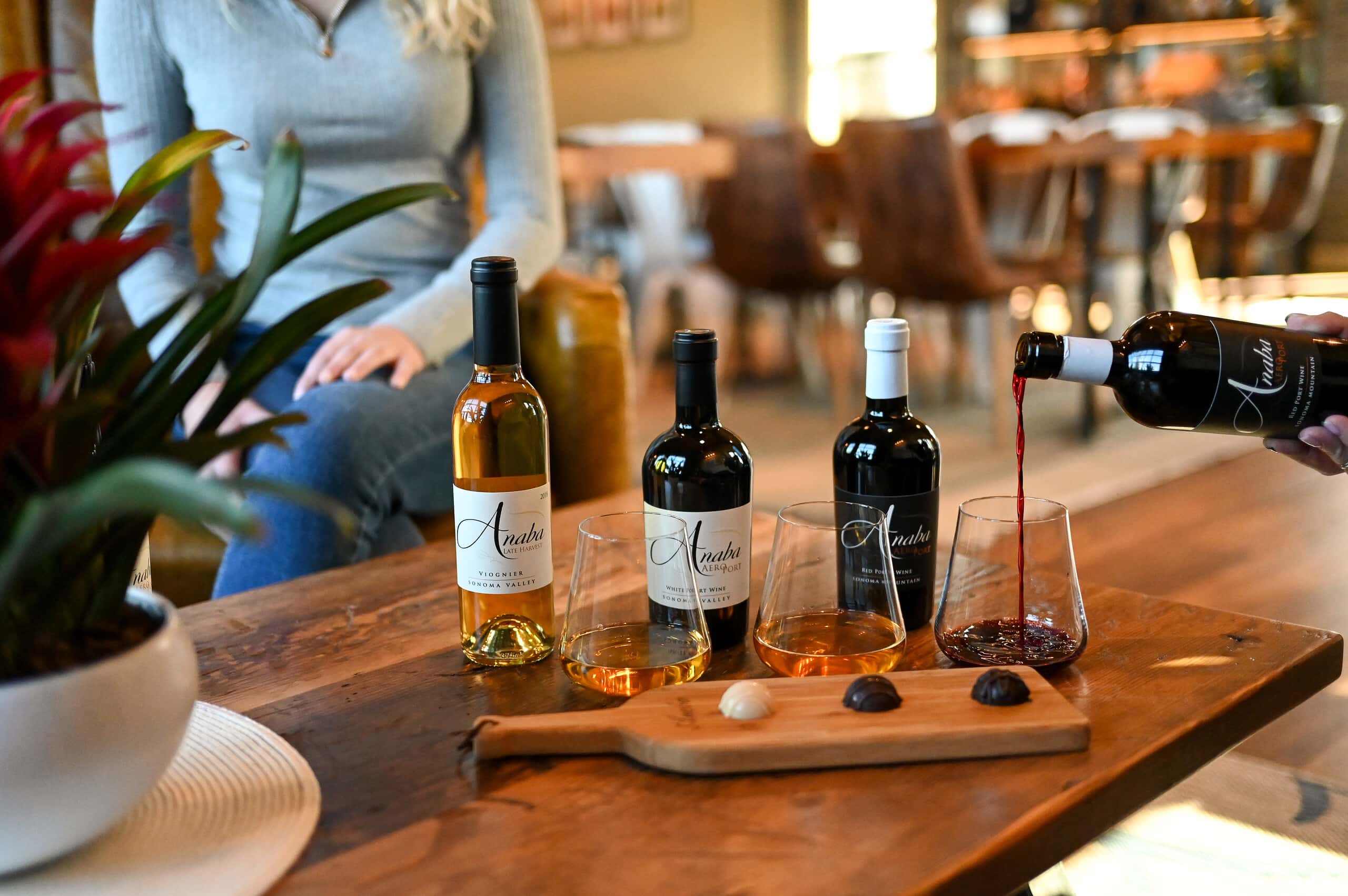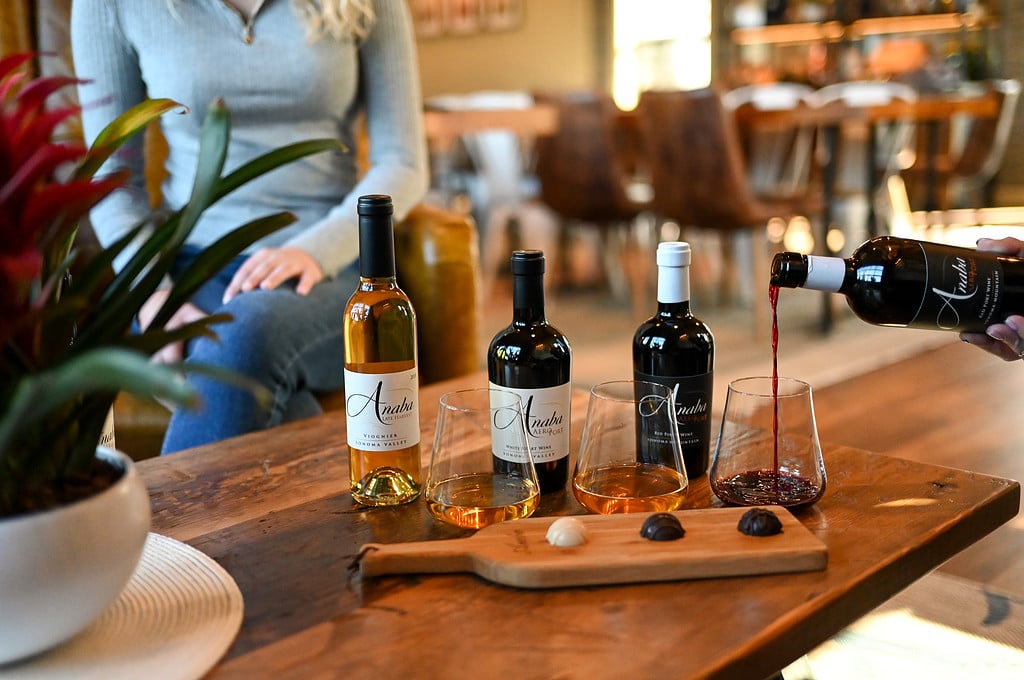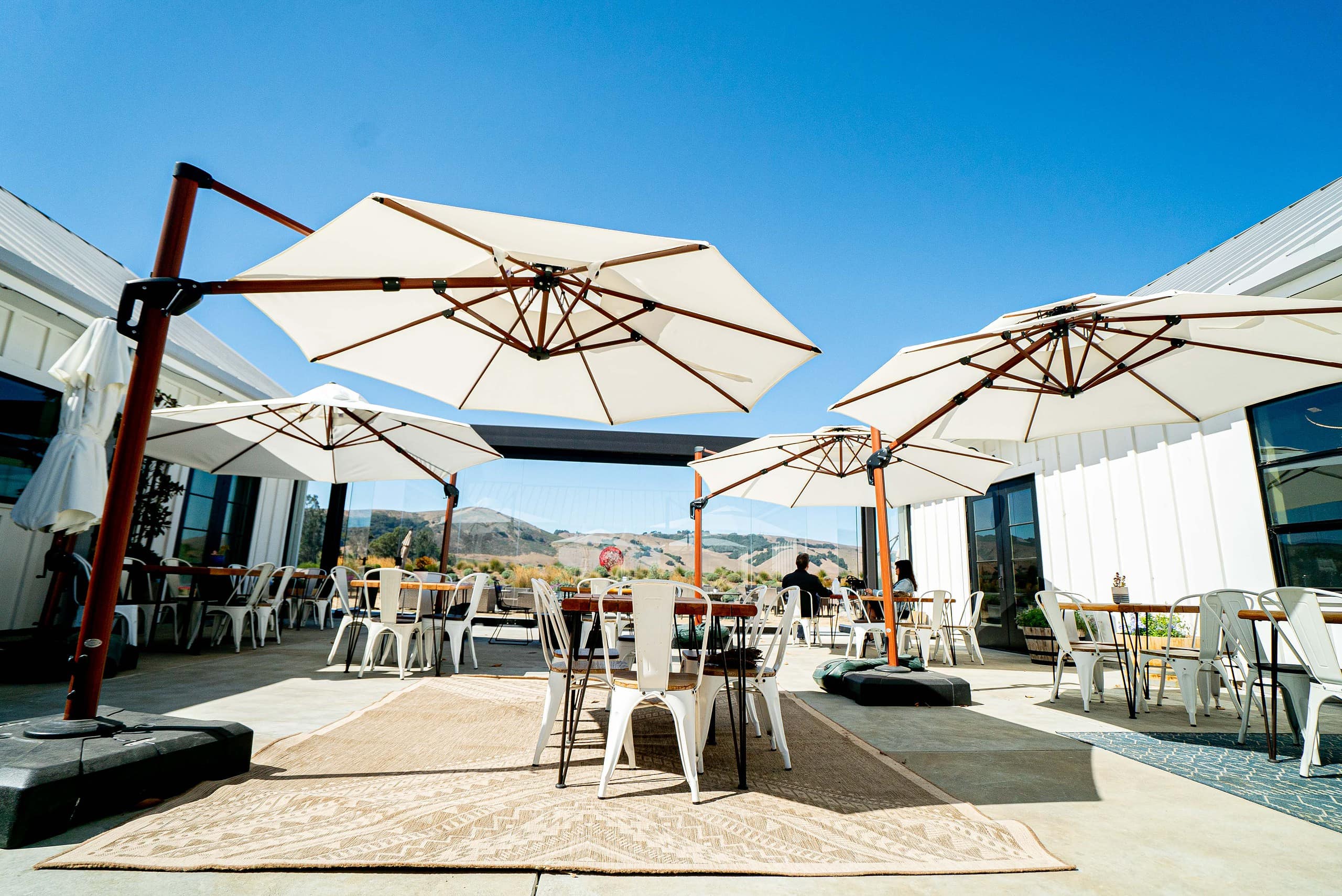 Member Exclusive Experiences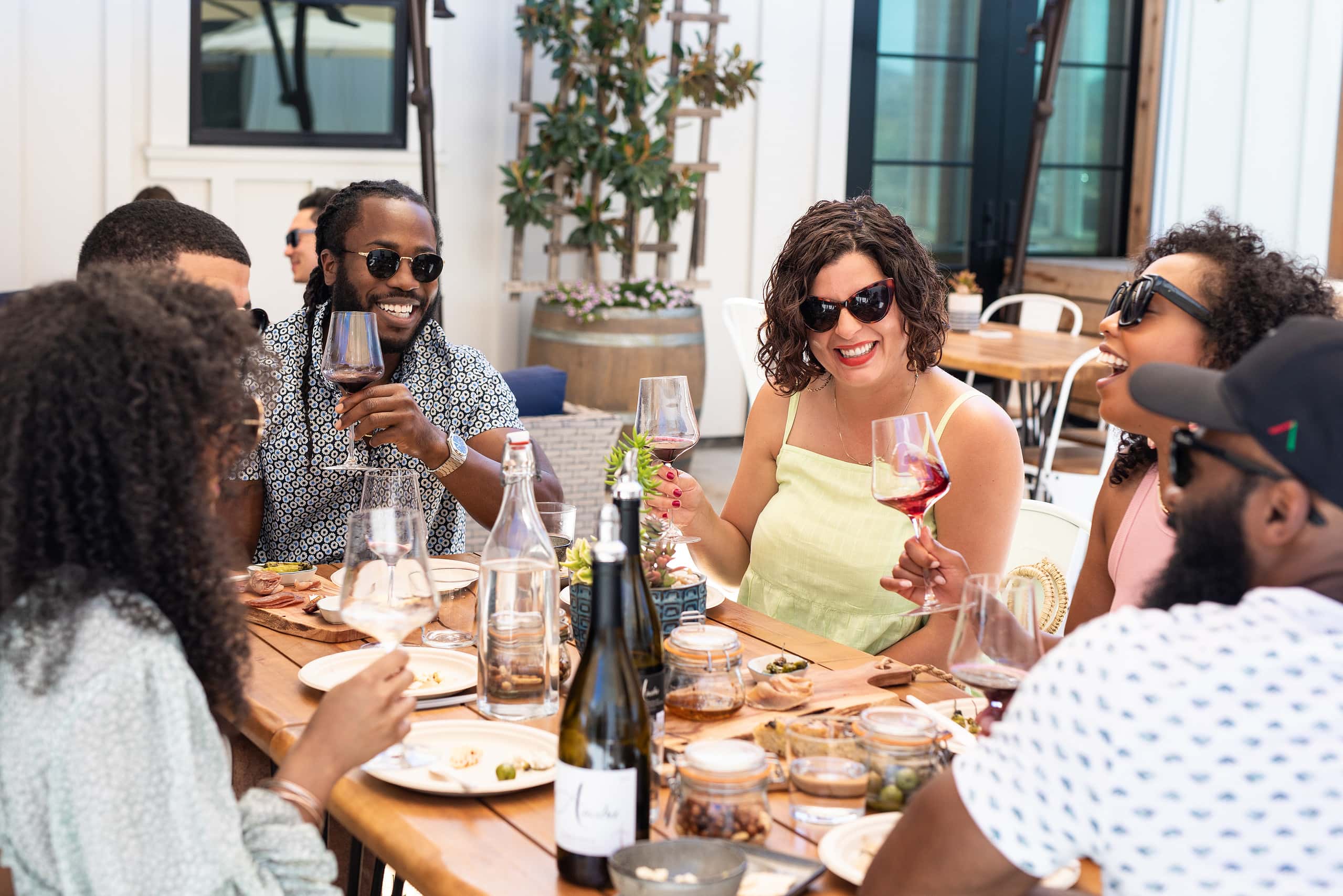 Club Member Exclusive
New Release Tasting
Already an Anaba Wine Club member? Bring a friend and experience our latest releases.
Please note: You must first create a Tock account with the email address associated with your wine club membership. Once the system recognizes you are a member, you will be able to make a reservation for member tastings.
Club Member Exclusive
Pickleball Experiences
As a club member, you get full access to our pickleball court and the great view of our Picpoul Vineyard. Please make sure to sign Anaba's Release of Liability prior to your experience at the host desk.
Volley in the Valley
Enjoy one of Sonoma Valley's only pickleball court and enjoy an afternoon game with a glass in hand. Bottle purchase is required for reservation.
Max 2 hours.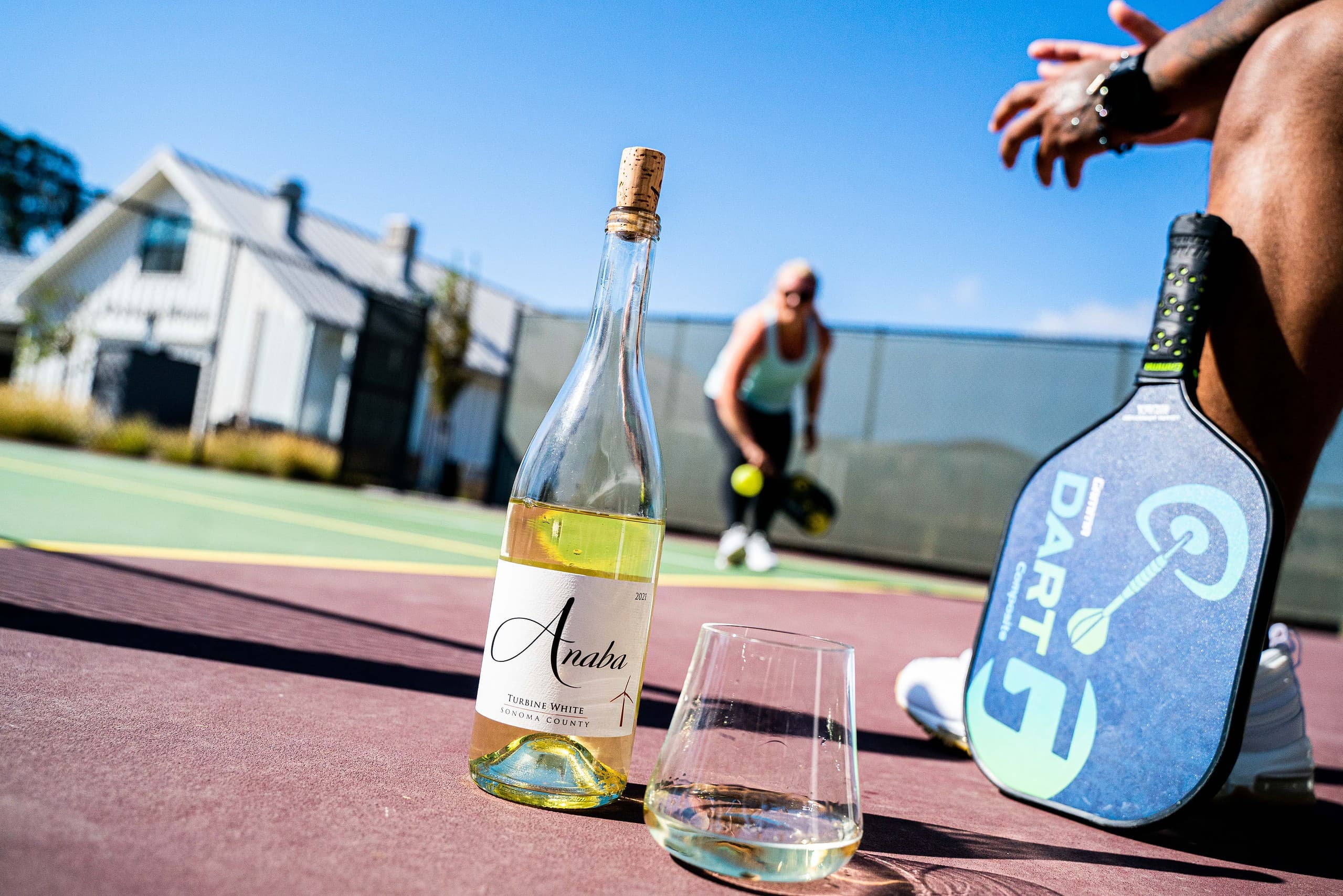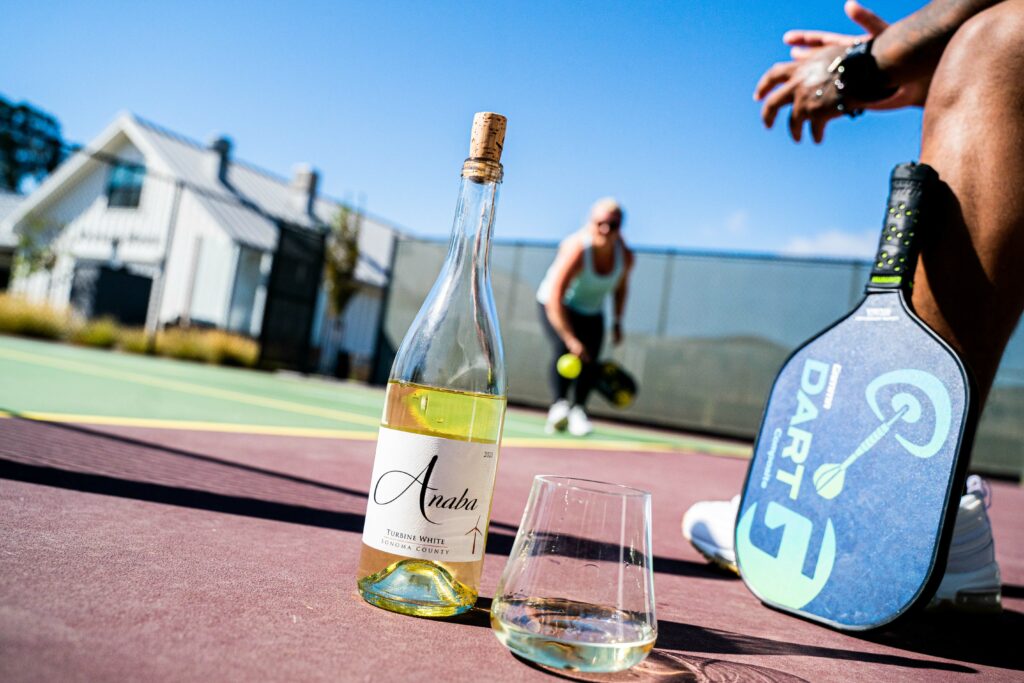 We have also partnered with Krishna Raichura, PPR Certified Pro Instructor and Founder of Pickleball Organized, to bring our members a one-of-a-kind pickleball instruction experience.
Dink and Sip
Learn how to play pickleball with a 90-minute class, and be able to play a full game by the end of your first lesson!
Followed by a wine educator lead tasting of our vast portfolio, plus a cheese board featuring all locally made cheeses.
$155 Per Person.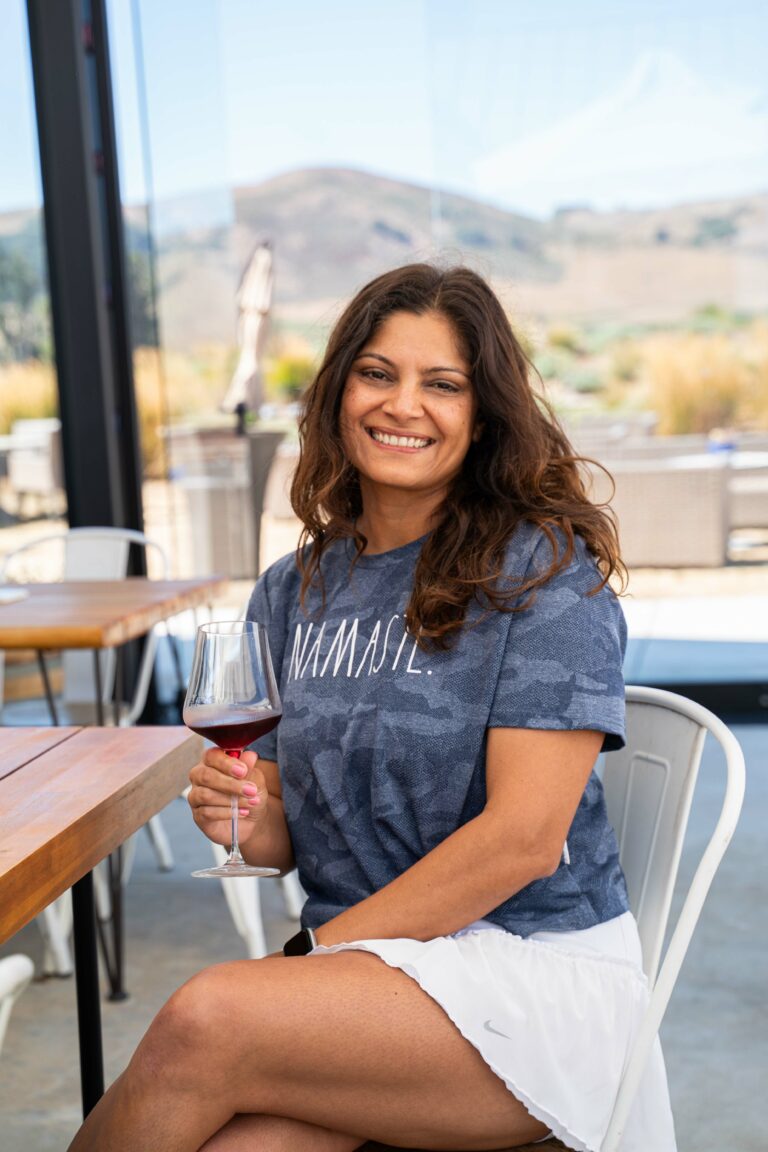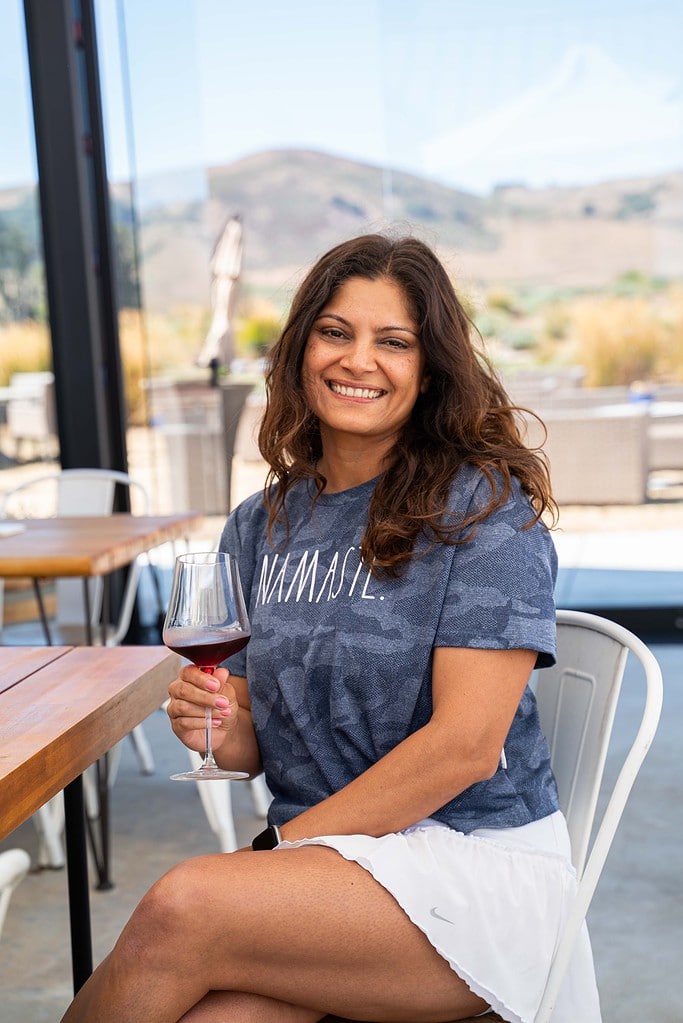 Dink and Dine
This is perfect for those who want an elevated pickleball experience.
Start off with a 90-minute pickleball class, followed by a seasonal food and wine pairing for lunch. Perfect for team bonding!
$225 Per Person.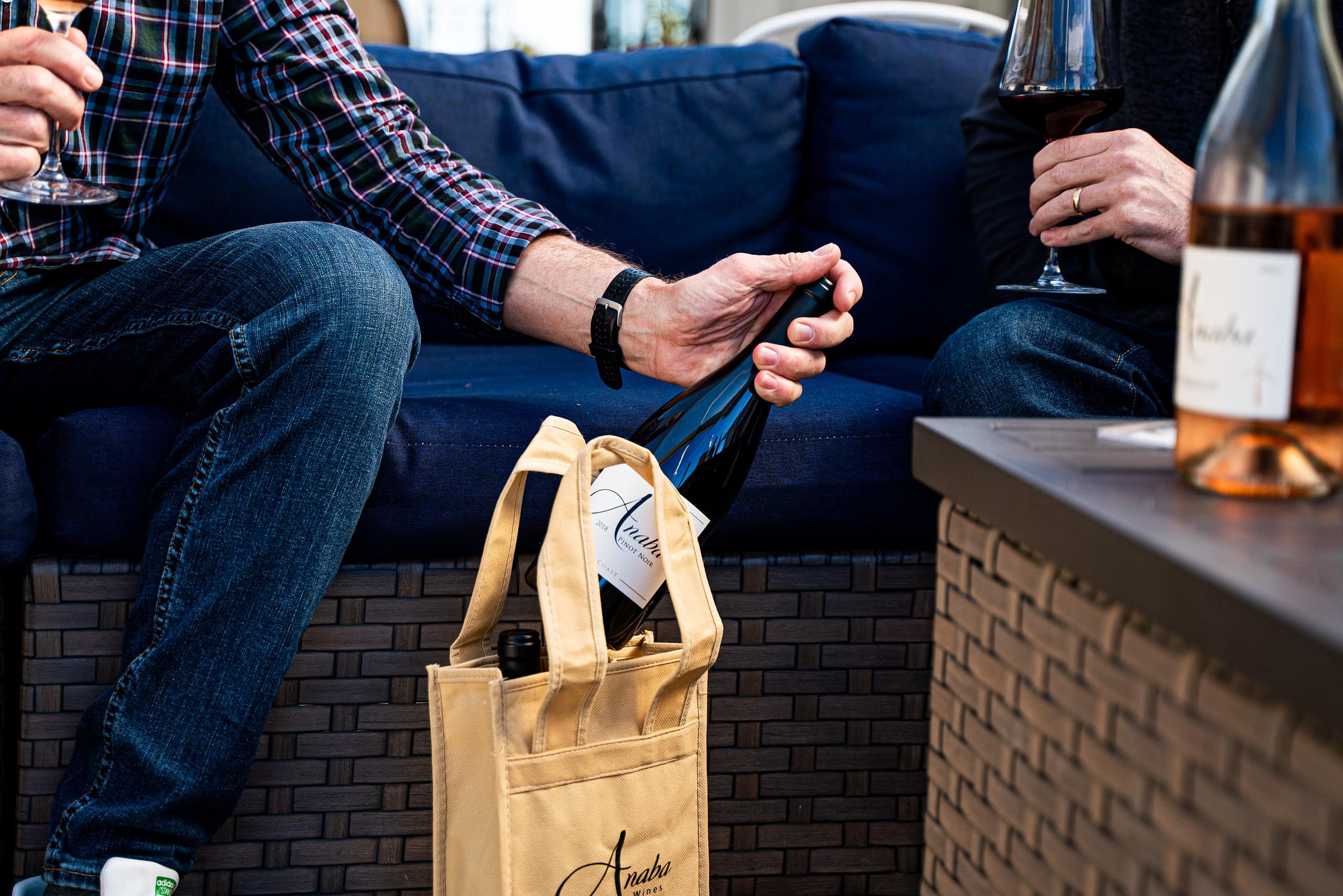 Become a club member today & enjoy perks year round
There are so many reasons to join the Anaba Wine Club, from exclusive access to limited-release wines and invitation to members-only events. Did we mention use of the farmhouse, paddle tennis court and bocce?