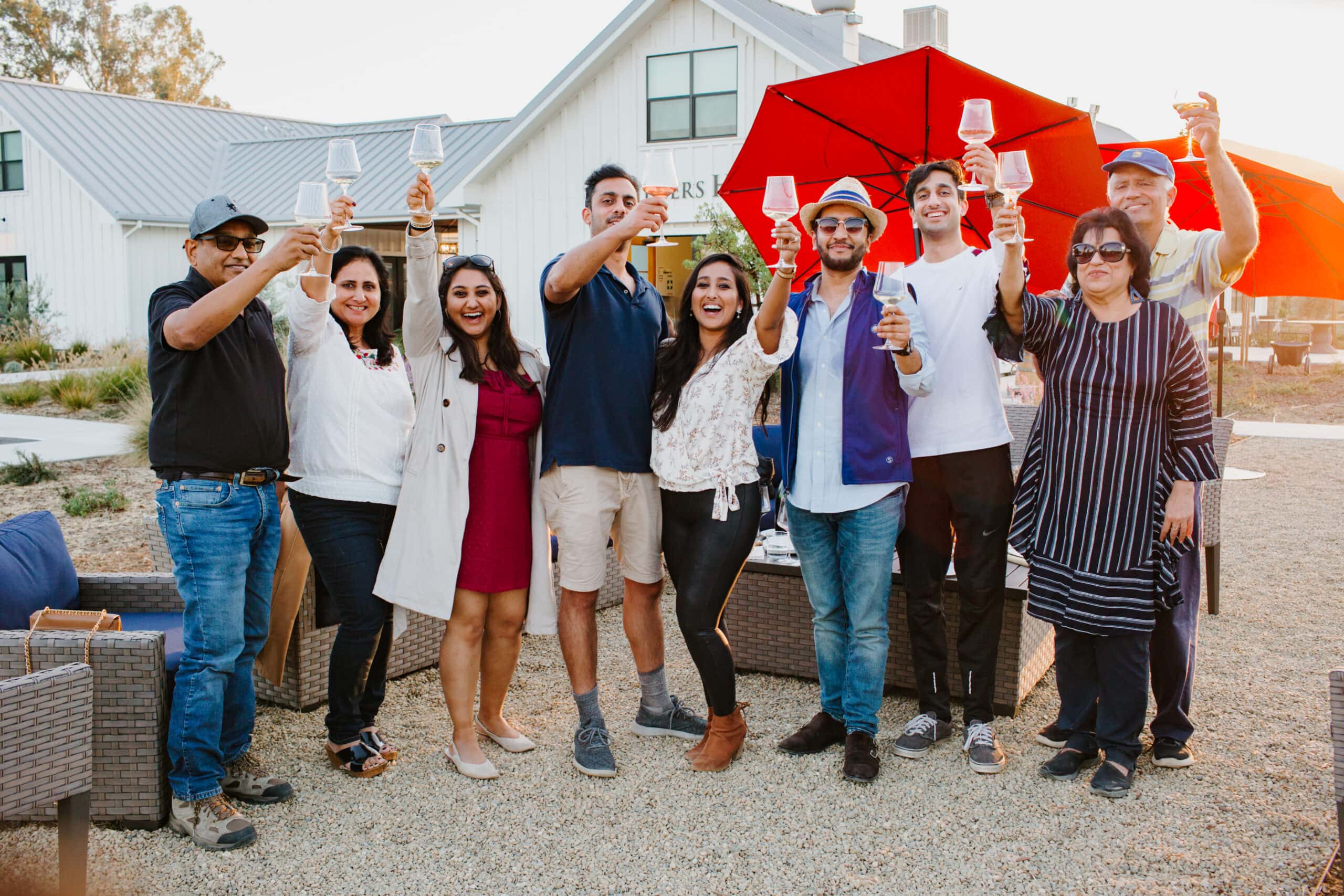 Wind Down at Anaba Wines
At Anaba Wines, we believe that wine-tasting should be a journey, not just a destination. That's why we offer a selection of Tasting Experiences designed to suit any wine lover. Whether you're a seasoned connoisseur or just getting started on your wine journey, our expert staff will guide you through a new flight of wines each month, helping you to discover the magic of wine. So why wait? Book your Anaba getaway today!
Open Daily 10:30 – 5:00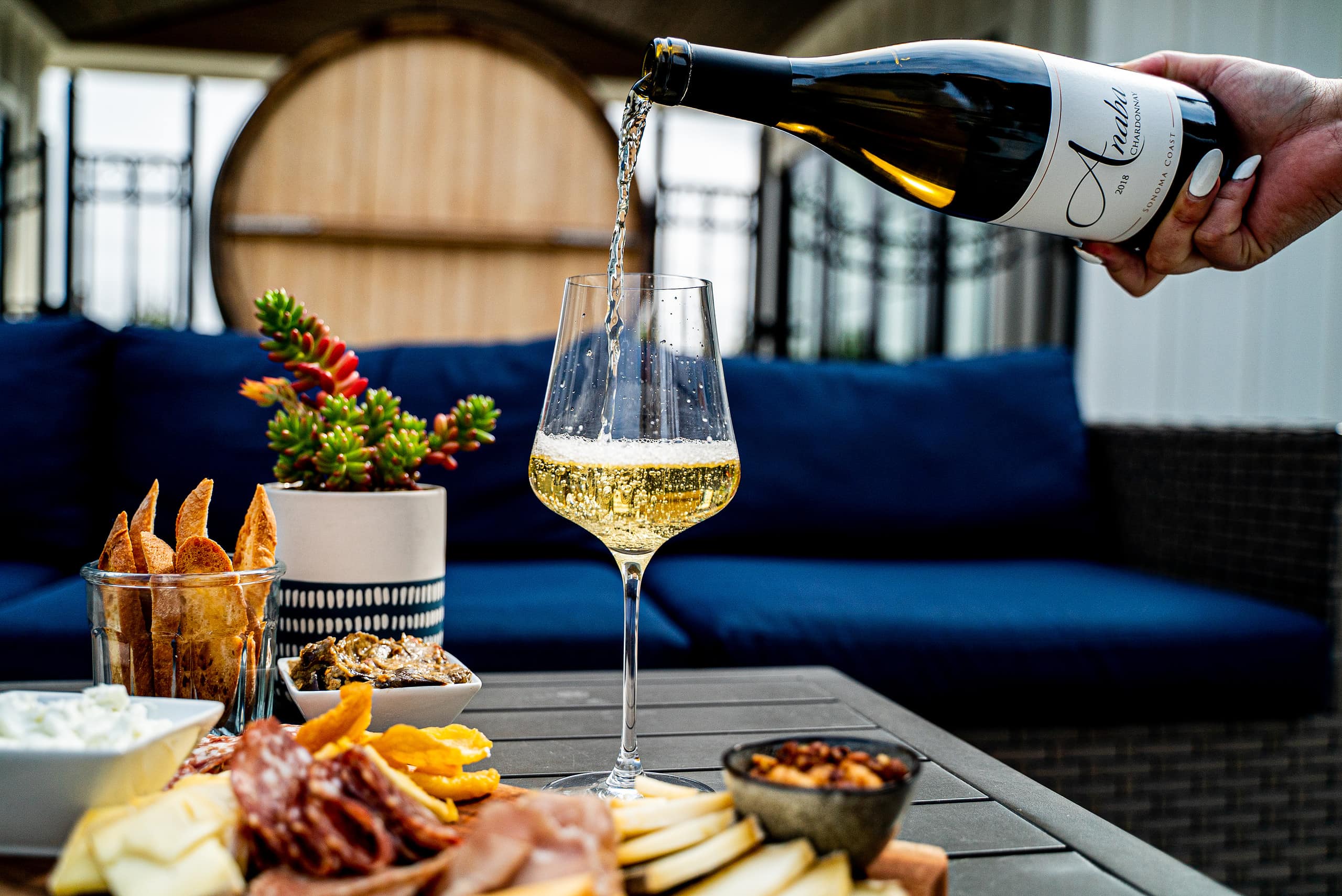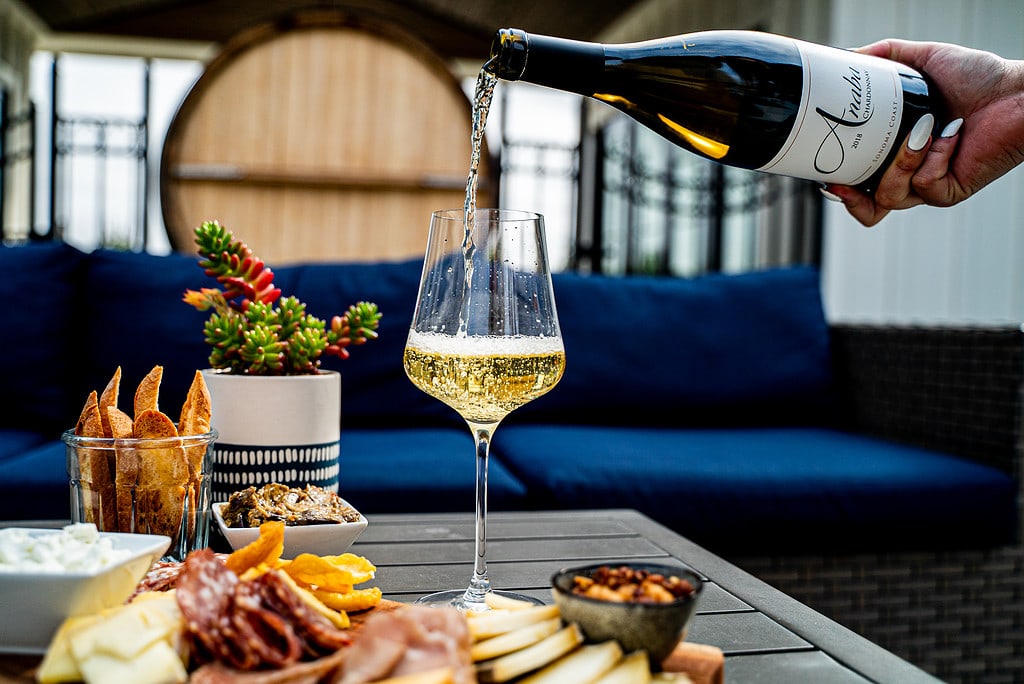 Vintners Tasting
Discover Anaba Wines as you wind down on the patio or settle into our Vintners House. Upon arrival, select your preferred flight and settle in for sips, stories, and a selection of tasty nibbles.
Wood-fired pizzas are available Fridays, Saturdays, and Sundays, while daily small bites are available for purchase throughout the week.
Flights start at $45.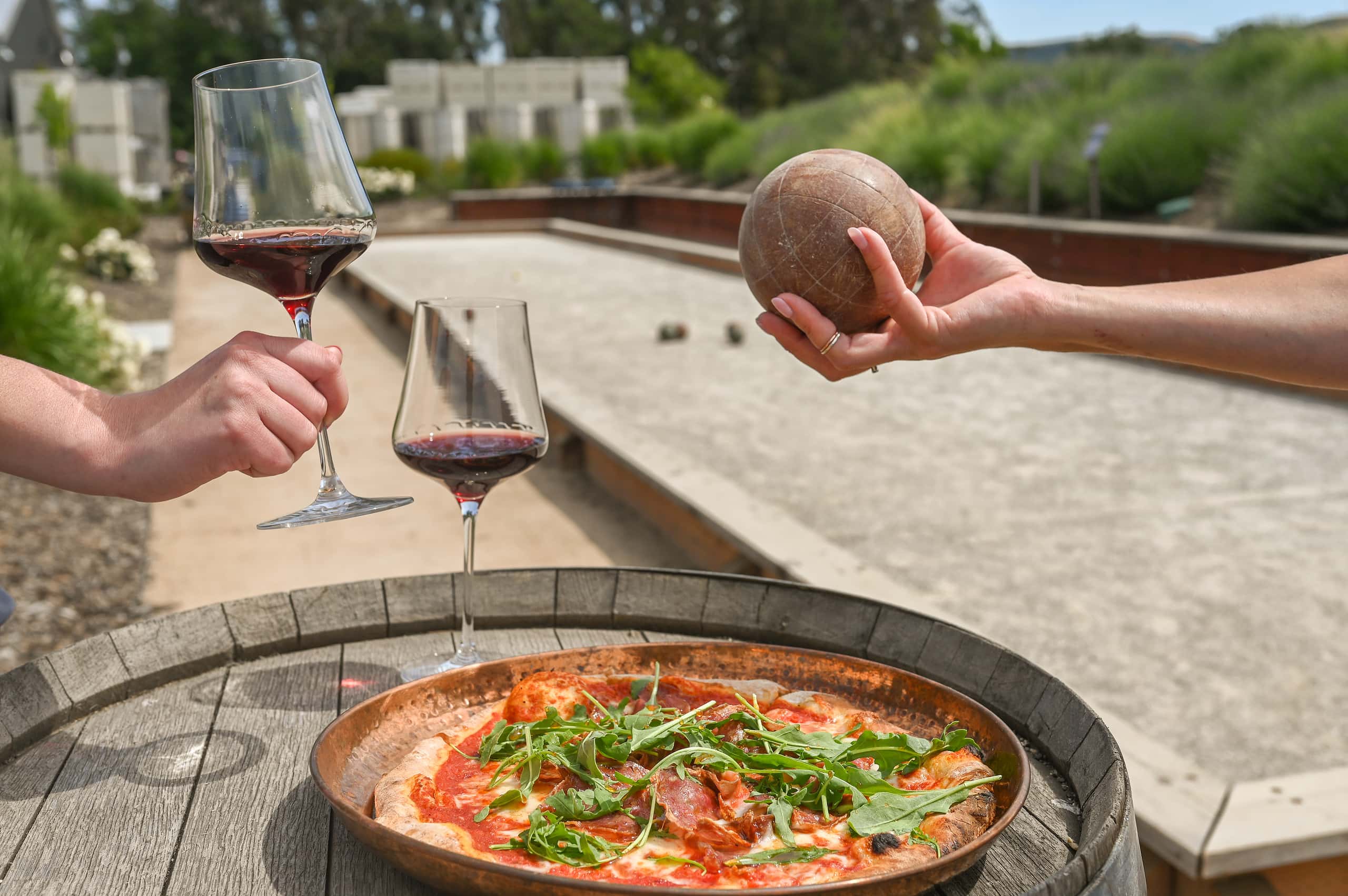 Pizza, Pinot, and Bocce
Ready to elevate your wine game? Enjoy a round of Bocce while sipping on our selection of single vineyard Pinot Noirs. Reservation includes wood-fired pizzas and salad.
Text us for more details 707.996.4188.
$125 per person. Available on Friday, Saturday, and Sunday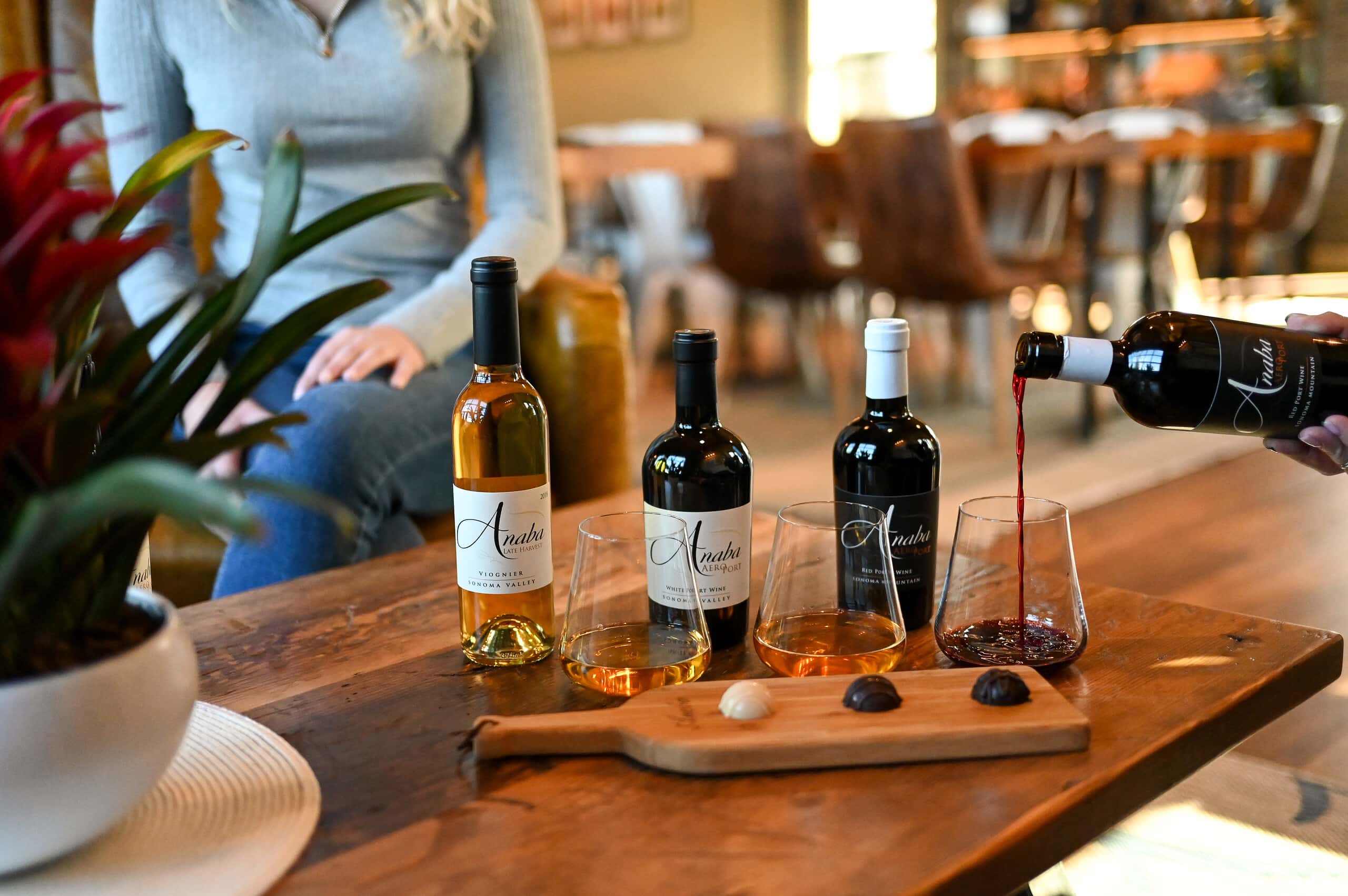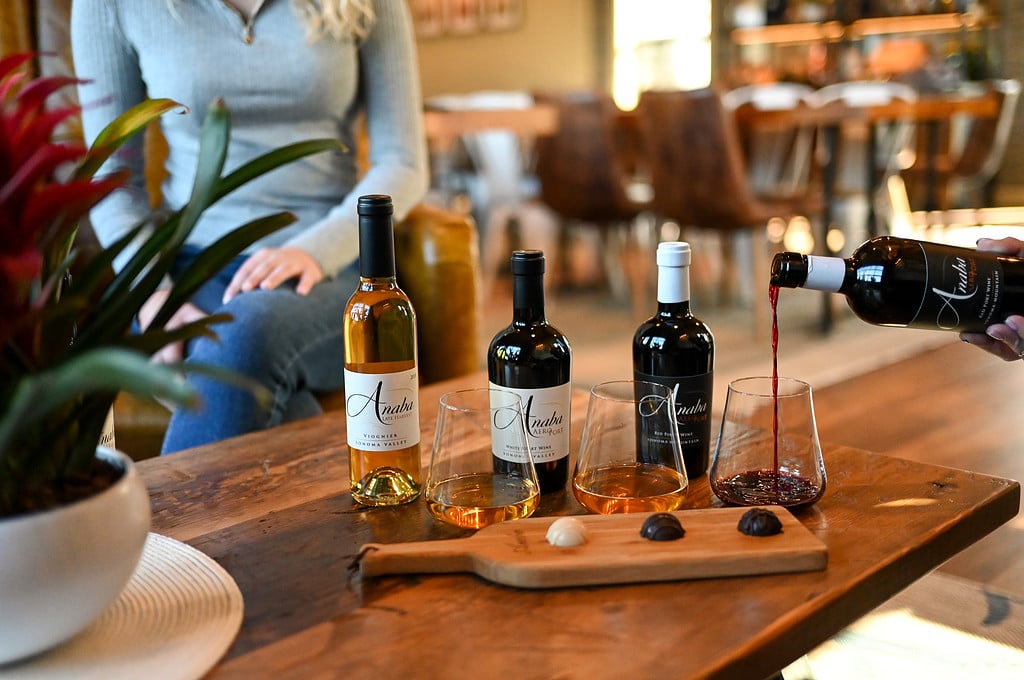 Sips & Sweets
Move over doughnuts, it's officially sweater weather, and that means it's time for chocolate and dessert wine.
We partnered with SJAAK'S to bring you local, vegan, and organic chocolates paired with a selection of three Anaba port dessert wines. This flight was curated by Anaba's wine educators, office staff, and the chocolatiers at SJAAK'S to bring you the ultimate wine and chocolate experience.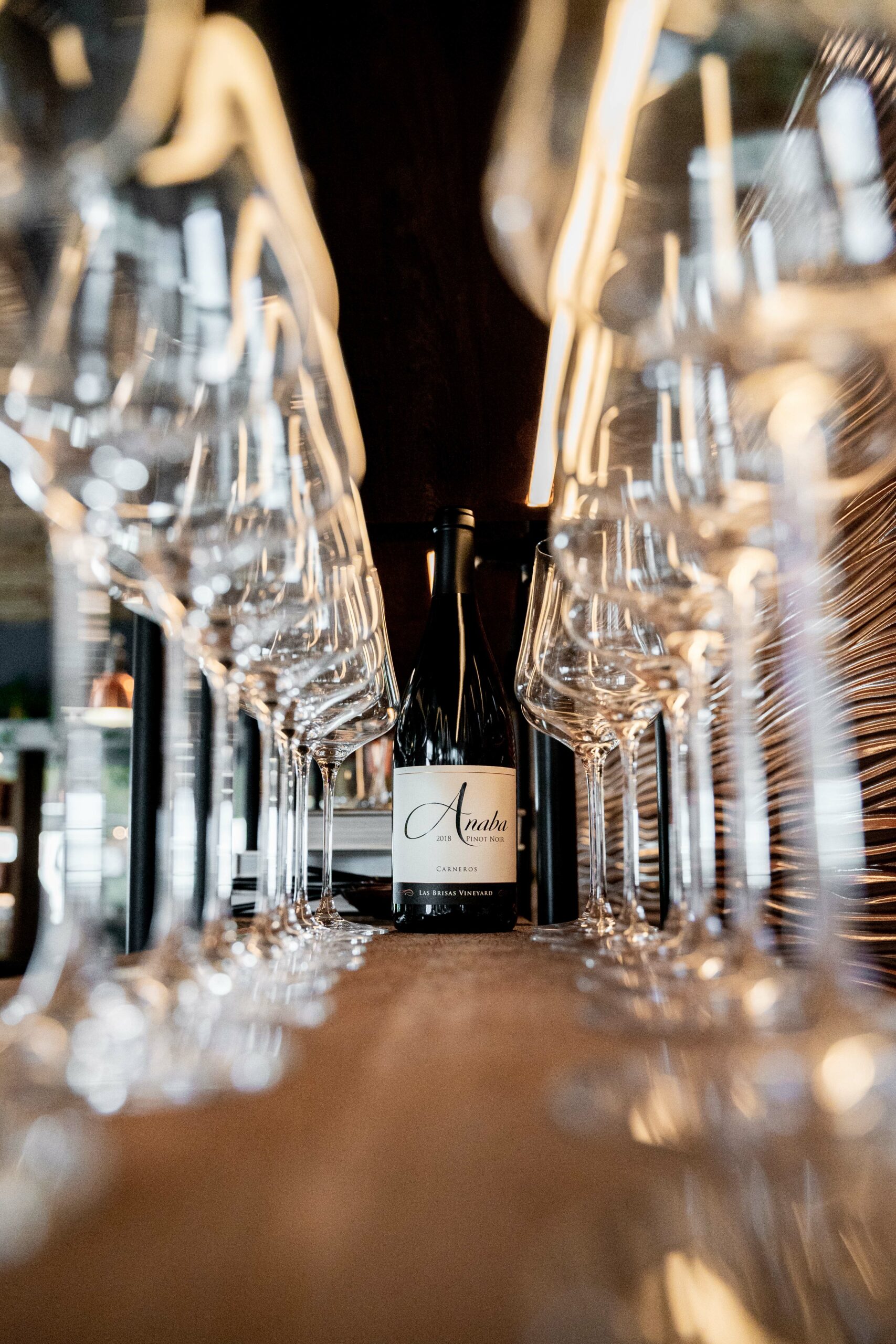 Take a trip back in time
For the dedicated wine lover, or anyone who wants to explore the magic of collectible wines, we offer the Anaba Library Tasting. Enjoy a selection of wines bottle aged to perfection and cellared with the utmost care.
Available every day. Reservation only. $95 Per Person.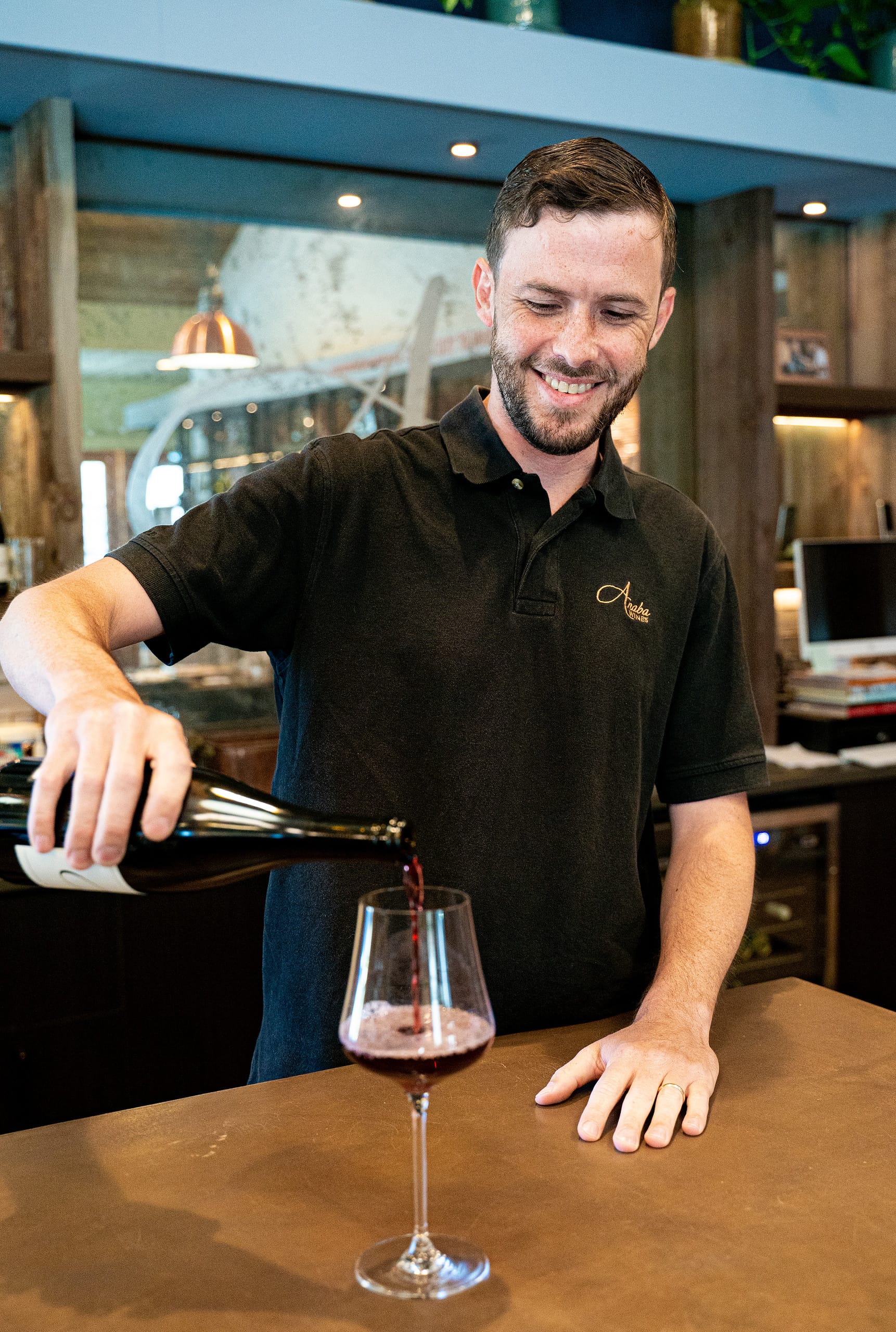 Get your all-access pass.
Become a club member today and enjoy the best Anaba has to offer, from members-only experiences to limited-release wines. Did we mention use of the farmhouse, paddle tennis court and bocce?