The Define Series 6 Pack
Get This Pack Today!!!
3 bottles each of our 2018 Define Series Chardonnay and Pinot Noir.
$199 for one six-pack plus $14 shipping!
$299 for two or more six-packs with shipping included!
Aged Chardonnay and Pinot Noir from California have been a love of mine for as long as I have been drinking wine. Today's very special bottlings bring two wines together that we created as an "Ode to Burgundy" – they've been resting in our cold cellars until now. Today, I am offering you a winery-aged pack at historically low prices so that you, our best customers, can enjoy these wines over the coming months. I have never authorized a discount on our wines like this before, and especially not on two perfectly-aged wines like the Define Series Pinot Noir and Chardonnay. This is our best offer of the year so do not hesitate to pick up a 6 pack or two for the holidays – it's not an offer you will see from us again.
Drawing inspiration from experimentation and observation, the Define Series Pinot Noir and Chardonnay represents an ongoing exploration of Anaba's true essence. This series acts as a vehicle for our continuous learning and growth, achieved through the deliberate experimentation that accompanies each new vintage, setting it apart from the conventions of traditional wine production. In the case of the 2018 Define Series, they underwent a process of extended bottle aging.
The year 2018 was particularly exceptional for the Sonoma Coast region. A protracted and steady growing season allowed the fruit to mature consistently and gradually, resulting in a well-balanced and structurally sound vintage. The maritime winds sweeping in from the cool Pacific Ocean played a crucial role in preserving the grapes' vibrant acidity, thus contributing to the creation of complexity and equilibrium in these coastal vineyards. The 2018 harvest commenced in mid-September and extended through mid-October, providing generous yet judicious yields.
John's Tasting Notes
This 2018 Chardonnay exhibits classic aromas of golden apple, stone fruits, warm brioche, and baking spices. On the palate, I get notes of granny smith apple, white peach with a smooth, lush oak tannin finish. The additional aging of the Chardonnay makes this wine taste like white Burgundy – after being open for a day it reminded me of a perfectly-aged Meursault.
On the nose, this 2018 Pinot Noir exhibits character of wild berries, cranberries, and violets. When it hits the palate, you get flavors of strawberry, blackberry and soft tannins. The wine has balanced acidity and a long lingering finish. If I close my eyes when I drink this wine, it takes me back to Burgundy again.
This bundle includes:
3 × 2018 Pinot Noir Define Series
3 × 2018 Chardonnay Define Series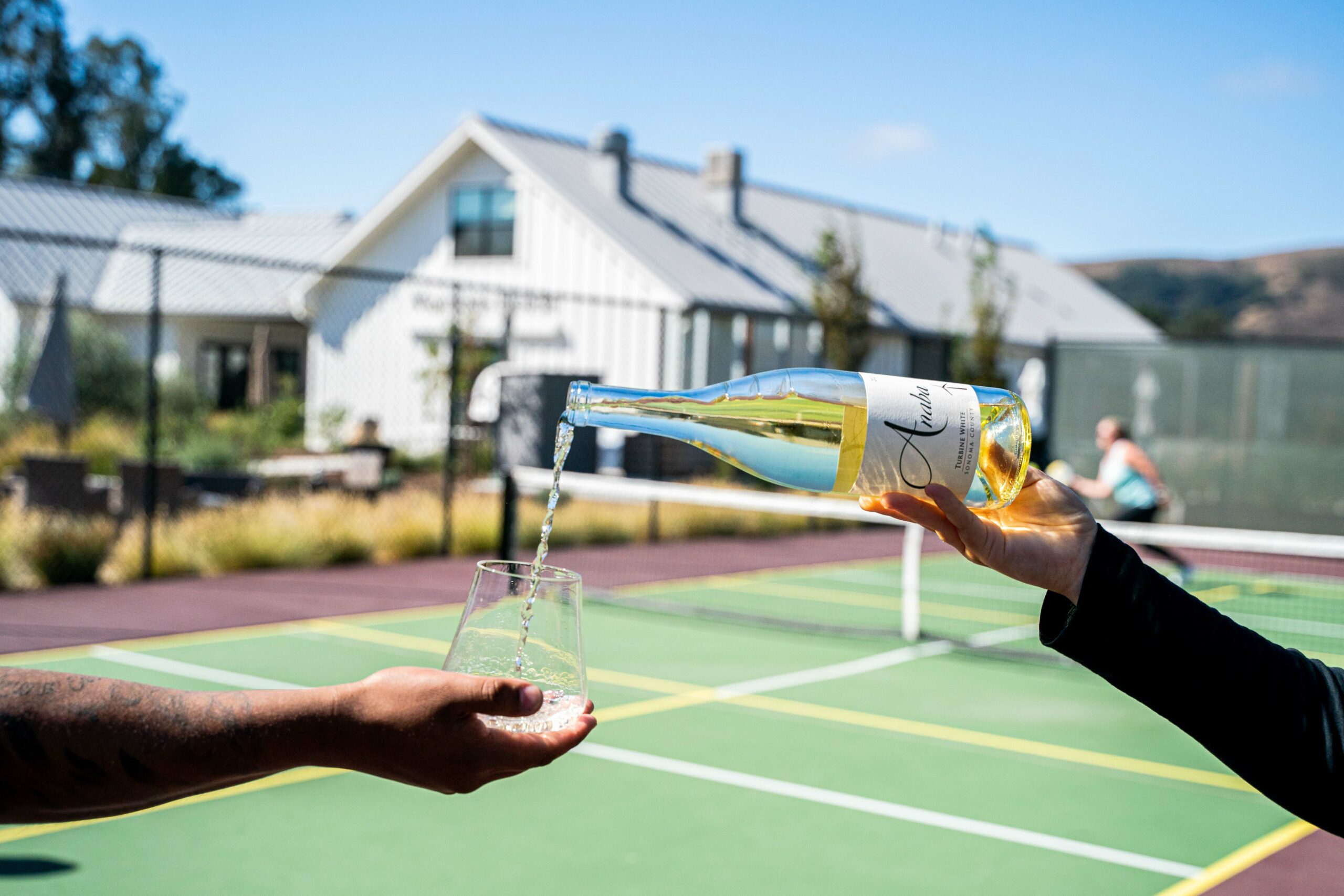 Wind down at Anaba Wines
Get ready to relax on our patio or settle into the cozy embrace of our Vintners House as you discover the world of Anaba wines. Upon arrival, select your preferred flight and indulge in sips, stories, and a delectable selection of tasty nibbles.